Dolly Parton is one of 12 children born to Avie Lee and Robert Lee Parton. Despite the large size of her family, Dolly Parton forged a close bond with her father. In a new partnership with Apple Watch, the singer is giving fans insight into their relationship. 
The Sweet Way Dolly Parton's Father Showed His Love
Dolly Parton had a very busy 2020. She released a Christmas album and starred in Netflix's Christmas On The Square. But she also found time to team up with Apple to create unique content for Apple Watch owners. Particularly, ones who use their Watch to achieve fitness goals. 
The legendary singer shared stories for fitness enthusiasts to listen to while walking. In one episode, Dolly Parton shared a heartfelt story about her father. As country music fans likely know, there is a statue of the icon in her hometown of Sevierville, Tennessee. There is also a proposal to create a second statue in Nashville, near the acclaimed Ryman Auditorium. 
When Dolly Parton told her dad about the statue, he played it off as an outhouse for pigeons. But secretly, he would go to town and clean the statue every night. She recounts that the gesture "touched [her] so much." 
She also let listeners know that her father, who was illiterate, helped her create the Imagination Library. Created in the 1990s, the program provides free books to children. 
How Dolly Parton Created Typewriter Sound in "9 to 5"
One of Dolly Parton's most-loved songs is the rousing hit "9 to 5." The song is the anthem for the 1980 movie co-starring the country singer. Another of her stories for the Apple Watch venture is about how she found the inspiration to write the song. Additionally, she reveals that Jane Fonda is the one who ultimately convinced her to do the film. 
But only on the condition that she could write a song for the movie. Dolly Parton dropped a fun fact about the song that people may not know. 
That iconic typewriter sound in the song, "Click click click ding," isn't actually a typewriter. It is Dolly Parton tapping her nails. While telling the story, she joked, "Of course you have to have acrylic nails, your own nails won't do that. You gotta have falsies!"
Her nails even got credit on the record. In the notes, it says "nails by Dolly."
Dolly Parton is just the first of a series of entertainers opening up on the Apple Watch walking companion. Other participants include Shawn Mendes, actress Uzo Aduba from Orange Is the New Black, and NBA player Draymond Green. 
What is Apple Fitness+?
Apple launched a fitness program, Apple Fitness+, for Apple Watch users. The Time to Walk series features music and stories to listen to while walking. There is also a companion for people in wheelchairs – Time to Push.
New episodes can be found every Monday in the Workout app. Dolly Parton encourages people to talk. According to People, the singer writes "a lot of songs" while walking. 
Did you know that memorable sound from "9 to 5" came from Dolly Parton herself? 
If you love country music, make sure to follow our Facebook page for all the latest news.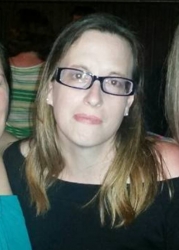 Latest posts by Jennifer Havener
(see all)