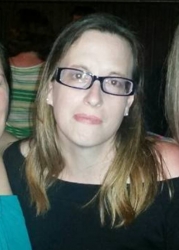 Latest posts by Jennifer Havener
(see all)
In 2013, Randy Travis suffered a devastating stroke. It left him unable to speak and walk, let alone sing. Six years later, Travis has yet to fully recover his mobility and speaking voice. However, his singing voice is as pure as ever.
At his 2016 induction into the Country Music Hall of Fame, Randy Travis shocked everyone by singing for the first time since his stroke. 
Randy Travis Sings His Way Into Country Music Hall of Fame
In the years before Randy Travis' stroke, he had fallen on hard times, getting arrested twice in the same year. But he was at the top of his game in the 90s and early 2000s. In fact, his success landed him into the Country Music Hall of Fame. 
Unfortunately, the induction happened after the stroke that robbed him of his voice. But to the shock and awe of the audience watching both in-person and at home, Randy Travis took the microphone. 
And he sang the first verse of the hymn "Amazing Grace." But it turns out his performance didn't come as easily as it looked. 
New Interview Details How Hard Randy Travis Worked for that Performance
Dan Rather recently announced his retirement from the news anchor desk. However, he still has a show on AXS TV. Randy Travis and his wife Mary Travis will be the next guests on The Big Interview with Dan Rather. The network released a promo of the appearance. 
Per Taste of Country, the clip mostly focuses on how Travis learned to sing again for his surprise Country Music Hall of Fame performance. Since Randy Travis still has difficulty speaking, his wife speaks for him, with Travis nodding along. 
According to Mary Travis, it took the country icon "two months" to learn how to pronounce the letter "A" for the song. She credits a "woman named Tracy" for working with Randy Travis. 
In all, Randy Travis practiced for six hours every day to perform the verse. 
Despite his stroke, Travis remains in good spirits. He credits his faith in helping him through. 
In fact, he released a "new" song in 2020. "Fool's Love Affair" was a never-before-released old demo from early in his career. 
🎶 #FoolsLoveAffair 👉🏻 https://t.co/BjfZDr06hA pic.twitter.com/ZtUPViTNDT

— Randy Travis (@randytravis) August 6, 2020
How to Watch The Big Interview With Randy and Mary Travis
Dan Rather's The Big Interview airs on AXS TV. Randy and Mary Travis' interview airs on Wednesday, January 27, 2021. 
If you love country music, follow our Facebook page for all the latest news on your favorite artists.