Sadly, things aren't getting better for Kelly Clarkson and her divorce from estranged husband, Brandon Blackstock.
Latest Update on Kelly Clarkson and Her Professional Legal Battle with Estranged Ex-Husband Brandon Blackstock.
According to US Weekly, Brandon Blackstock "denies defrauding [Kelly Clarkson] out of millions." This comes after Clarkson claims in October 2020 that Blackstock and his father, Narvel Blackstock's management company defrauded her. Consequently, Blackstock files legal documents with the California Labor Commission the next month.
It would seem like a pretty cut and dry case of "he said she said". Sadly, that doesn't seem to be the case. To paint a clearer picture of what's going on during this messy divorce, US Weekly obtains documents about the whole ordeal. Kelly Clarkson's original claim is that by charging "outlandish fees during their contract," that the management company defrauded her. However, Blackstock claims that she "is not entitled to any money that he, his father or their management company earned will working with her over the past 13 years," as US Weekly reports.
Additionally, it appears that Blackstock's attorneys found a loophole for the father/son duo and their entertainment company. While it would seem that they are subject to the Talent Agencies Act, that may not be case. The attorney claims that the duo didn't perform their duties in California.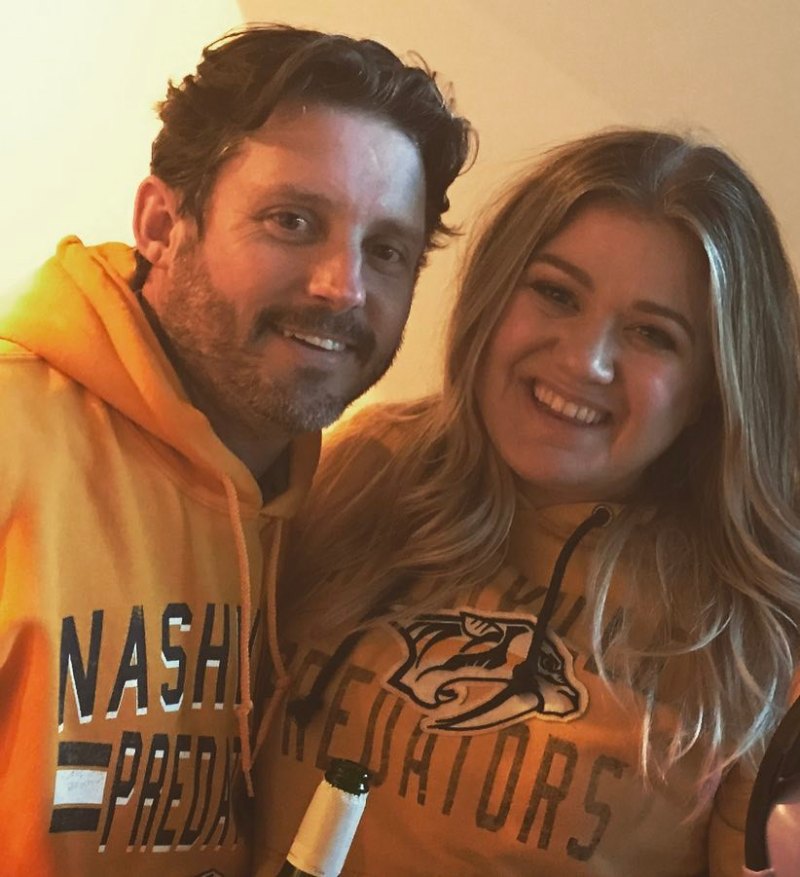 More About Kelly Clarkson's Countersuit
In her countersuit, Kelly Clarkson alleges that Starstruck Entertainment violated the California Labor Code. Furthermore, the suit claims that the entertainment company violated the Talent Agencies Act on multiple occasions. Things may get even messier as this claim points out the fact that there was a verbal agreement that requires a 15 percent commission of the "Because Of You" singer's total earnings.
Notably, Edwin McPherson represents Kelly Clarkson as her attorney. US Weekly reports that he says Clarkson "should be entitled to get back all of her money earned and other 'things of value' that Brandon received while acting at her agent." However, it isn't that easy. The Talent Agencies Act carries a one-year statute of limitations. So, if Clarkson is successful in proving her claims, she only receives commissions that were paid within the 12 months before filing the suit. It should be no surprise that Blackstock asks for Clarkson's petition to be dismissed and that she pay his attorney fees.
How Did This All Begin?
While it may be easy to assume that all of this is simultaneous with the divorce proceedings, that's not the case. Seemingly all of the professional lawsuits and corrupt allegations began three months after filing for divorce. According to US Weekly Blackstock's father files suit first. He claims that Clarkson owes the firm $1.4 million in unpaid commissions. He further alleges that Clarkson's outstanding balance is around $5.4 million. The higher number is the price of commission off of her talk show and the 2020 season of The Voice. And it seems that this is what starts all of the legal battles regarding Kelly Clarkson's professional life.
How do you feel about all of this Kelly Clarkson/Brandon Blackstock drama? Hopefully, it is over soon. Let us know your thoughts in the comment section below. Come back to Country Music Alley for more news about your favorite Country stars.