Kelsea Ballerini told Kelly Clarkson about her embarrassing moment with Miranda Lambert. You never want to embarrass yourself in front of your idol. But that's what happened recently to the country singer. Kelsea made an appearance on The Kelly Clarkson Show on Friday, January 29.
Comeback Stage alum recalls the embarrassing moment with Miranda Lambert
On the Friday episode, the "Roses" singer talked about the time she embarrassed herself in front of Miranda Lambert. The awkward incident took place at the 2020 CMA Music Awards. The blonde beauty shared the story with Kelly Clarkson. She drank wine during the CMA Awards afterparty in front of Miranda Lambert.
Kelsea Ballerini never met the "Little Red Wagon" singer before that time. And then her wine glass broke in her mouth and cut her lip. Kelsea ended up a bloody mess. It's not the first impression she wanted to give. The "Hole in the Bottle" singer admitted that she embarrasses herself a lot.
"I was talking to her manager, Miranda's here, her manager's here and I'm here, and I'm drinking and it shatters," Kelsea explained, according to Music Mayhem Magazine. "It hit my tooth and it shattered in my mouth. In my mouth, cut my lip and I had to like spit out bloody glass and run to the bathroom in front of her and I think everyone was like, 'did she just eat glass, like that is a thing that she does.'"
Apparently, it didn't come as a surprise to anyone else. Kelsea immediately went to the bathroom to clean her lip and stop the bleeding. Then, she tried to play it cool when she returned to the party. But she joked that she and Miranda "still don't know each other."
Kelsea Ballerini surprises her fans with a new song
During the Thursday, January 28 episode of her Kelsea Radio Apple Music podcast, she premiered "Glad I Didn't Know." Kelsea Ballerini previously teased the track before on social media. The emotional ballad includes raw lyrics co-written by Hillary Lindsey and Ross Copperman, according to CMT.
Kelsea managed to have a busy 2020 despite the quarantine. She released both Kelsea and Ballerini, both of which ended up in the top-10 country charts. "Hole in the Bottle" ended up as her first-ever "drinking song," which was a top-ten hit. Kelsea then released a remix with Shania Twain.
She also released the country-pop single "The Other Girl" featuring Halsey. That song was also co-written by "Glad I Didn't Know" co-writer Ross Copperman. The two singers first performed the song on their CMT Crossroads episode. The song ended up in the Hot Country Charts' top 20 list, including Billboard's Hot 100 chart. It looks like Kelsea is heading into 2021 with plenty of more new music to come.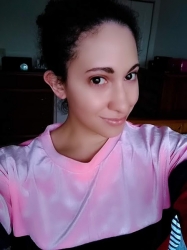 Latest posts by Chanel Adams
(see all)