The coronavirus pandemic continues to wreak havoc. 2021 Mardi Gras festivities in New Orleans are taking on a different look. Parades and large gatherings won't be happening. Instead, New Orleans residents are decorating the outside of their homes, turning it into a city of 'floats.' 
One store shop owner got a surprise of a lifetime when Dolly Parton got wind of their plans for a Dolly-themed exterior. 
Dolly Parton Sends Stockpile of Merch to 'The Big Easy'
Margaret Jones co-owns the Scriptura store in New Orleans. When she heard of plans for house-floats, inspiration struck immediately. She wanted to turn the outside of the store into a Dolly Parton-themed float. The shop co-owners – her husband and sister – were supportive of the idea. 
According to the website nola.com, they used "flowers and butterflies.," along with an "Andy Warhol-style banner" of Dolly Parton on the outside of the store. The banner included the poem, "Carnival may be cancelled, Parades won't have their day. What would Dolly do? She would sashay anyway."
Well, through a connection of a store employee, Dolly Parton got wind of the ambitious storefront idea. And in true Dolly Parton fashion, she selflessly gave what she could to the residents of New Orleans. 
Soon after the store was Dolly-fied, a large box showed up on the doorstep. Jones reports that the box contained "Dolly trucker caps, bandanas, CDs, posters, key chains " and more Dolly merchandise straight from the singer herself.
Dolly sent 70 lbs of memorabilia to Scriptura, a store in New Orleans, after finding out the store had been decorated in a Dolly theme for Mardi Gras. https://t.co/uJUQibOsSs

— Dolly Parton News (@PartonNews) January 30, 2021
Shop Owner Shares the Goods
The owners of the Scriptura stationery store used some of the goodies from Dolly Parton on the exterior of the store. But they also wanted to share the goods with other Dolly Parton fans in New Orleans. 
They came up with a genius way to thank Dolly Parton for her generosity while spreading the wealth. Residents were welcome to their pick of merch, but in exchange, they had to write a thank-you letter to the legendary singer. 
Check Out This Dolly Parton Mardi Gras House-Float
The Scriptura store isn't the only place in New Orleans inspired by Dolly Parton. A house on Dufossat & St. Charles Ave.also went with a Dolly Parton theme for their house-float. Reporter Kenny Lopez shared a photo of the home on Twitter. 
Hello Dolly! The Dolly Parton house float for Mardi Gras in New Orleans! Check it out on Dufossat Street! @DollyParton #dollyparton #HouseFloats #mardigras #nola #NewOrleans #dolly #vaccines #musicislife #NewOrleans pic.twitter.com/y3XggrGhe3

— Kenny Lopez (@KennyLopez_TV) January 27, 2021
Dolly Parton may not feel comfortable accepting the Presidential Medal of Freedom, but she is certainly deserving of the honor. 
What do you think about houses decked out in Dolly Parton memorabilia? Let us know your thoughts in the comments down below. 
Follow us on Facebook to keep up with your favorite country artists.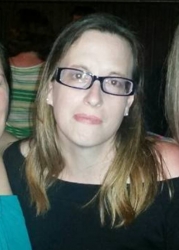 Latest posts by Jennifer Havener
(see all)