Faith Hill is proving she's still a "Wild One." The 53-year-old singer showed off her dance moves in a TikTok video with one of her daughters. 22-year-old Maggie and her friend Georgiana teamed up with Faith Hill for a viral TikTok dance challenge. 
Faith Hill Relies on Daughters to Keep Her Young
Kids keep us young, right? Many celebrities are using their teen and young-adult offspring to stay on top of trends. TikTok is one of the hottest fads right now, particularly dance videos. 
Country singer Faith Hill shared one of her daughter's TikTok videos with her social media followers. In the video, Maggie and Georgiana do a short dance for the camera. In the caption for the post, Faith Hill credits her daughter for keeping her "in the loop" about the latest trends. 
Faith Hill Shows Off Her Moves on TikTok 
Well, it turns out that Faith Hill isn't afraid to bust a move of her own. Her husband and fellow country singer Tim McGraw shared a video of Faith Hill joining the youngsters for a TikTok video of her own. McGraw dubbed his wife and daughter as "crazy girls." 
Today reports that the trio dance to the song "Lotus Flower Bomb" by Wale and Miguel. 
Tim McGraw Riding High Off Success of Tyler Hubbard Collaboration
In a recent interview Tim McGraw admitted that he "isn't crazy" about social media. However, he acknowledges that it is part of being successful these days. He seems to have adapted to Instagram and Twitter well enough. 
The "Don't Take The Girl" singer recently teamed up with Florida Georgia Line's Tyler Hubbard. The two recorded the song "Undivided" together. They also performed the hit at President Biden's inauguration in January.
As country fans may have heard, Tyler Hubbard and Brian Kelley are working on some solo projects, as well as new music together. Kelley is working with his production team to make a movie musical, May We All. Tim McGraw's music will feature on the film's soundtrack. 
McGraw shared a clip of the collaboration with Hubbard on his Twitter account. 
My wish is that y'all can hear the hope in this one!! #UNDIVIDED out now! https://t.co/QVythSIgRy

Watch the music video on @YouTube: https://t.co/wI2HBkSO0e pic.twitter.com/aYGkBmTmZ5

— Tim McGraw (@TheTimMcGraw) January 13, 2021
As for Faith Hill, she has yet to start her own TikTok account. But fans can check out her daughter Maggie's TikTok content here. Faith Hill may be making more appearances after her big dance debut was a hit with fans! In fact, she appeared in another of Maggie TikTok videos. Check it out!
Hopefully the "This Kiss" singer will release new music for her fans to enjoy soon. 
Follow us on Facebook to stay up-to-date with your favorite country music artists.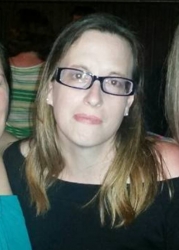 Latest posts by Jennifer Havener
(see all)