Bad decisions seem to haunt Morgan Wallen.  An irate neighbor caught country music singer Morgan Wallen dead to rights yelling a racist slur in his driveway late at night. Wallen is a 27-year-old year country singer who is now suffering the consequences of using a racial slur.
Back in October, Saturday Night Live dropped Wallen after he was busted partying without a mask defying COVID regulations.
Now, in the latest released video clip, the singer arrived at his home late at night with his friends where he was taped using the N-word.
The Dangerous: The Double Album star allegedly spent that night out with his friends in Nashville.
The trouble began when Wallen and his friends made a ruckus coming back to his house. They were quite loud and Wallen disturbed his neighbors who released the video of his antics to TMZ.
Morgan Wallen and the response from country peer Mickey Guyton
Once the news broke on TMZ, the singer went into damage control and issued an apology for his remark.
The singer issued a statement to ET, confessing that he is "embarrassed and sorry." He noted that the racial slur is inappropriate and unacceptable.
"There are no excuses to use this type of language, ever. I want to sincerely apologize for using the word. I promise to do better," Wallen said in the press statement.
Country star Mickey Guyton is not buying his apology.
The popular country singer took to her Twitter to go on record about Wallen's statement and noted that this is not the first time he has used this language.
Guyton posed the questions to her followers what should be done about such repetitive racial behavior and noted that the "hate" runs deep:
This is not his first time using that "unacceptable" racial slur and we all known that. So what exactly are y'all going to do about it. Crickets won't work this time.

— Mickey Guyton (@MickeyGuyton) February 3, 2021
The hate runs deep. Smfh https://t.co/VIf4b0bKud

— Mickey Guyton (@MickeyGuyton) February 3, 2021
The fallout continues
Cumulus Media sent a corporate directive to their 400-plus stations to remove the country star from its playlists.
More stations are expected to follow according to Variety, and are removing him from any radio landing pages.
Variety is now reporting that Country Radio is also scrubbing Morgan Wallen from their playlists.
According to Variety:
Cumulus, which is especially powerful in the country radio sphere, sent out a directive to the program directors of all of its 400-plus stations with the header "MORGAN WALLEN — EXTREMELY IMPORTANT." The message read: "Team, unfortunately country music star Morgan Wallen was captured on video Sunday evening using a racial slur. Effective immediately we request that all of Morgan Wallen's music be removed from our playlists without exception. More to follow."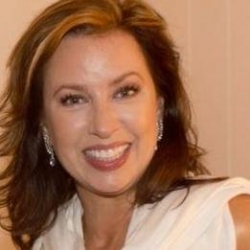 Latest posts by April Neale
(see all)