Country singer Morgan Wallen's career is on the line after a video of him shouting the n-word came out earlier this week. In the ensuing days, he lost his recording contract, airplay on radios and support of Country Music Television. 
While the spotlight is shining bright on Wallen's wrongs, Twitter users are trying to turn that light onto Luke Combs' questionable behavior. 
Luke Combs Releases 'Unity' Song
Sunday, January 31, was an eventful day for country music. Morgan Wallen was caught on video hurling a racial slur. And Luke Combs released a new song meant to unite the "The Great Divide." 
Luke Combs surprised fans by dropping the new song originally meant for his now-scrapped bluegrass album. Teaming up with bluegrass guitarist Billy Strings, the song encourages listeners to find common ground with each other. 
When releasing the song on social media, Combs said that the song "isn't meant to be political." However, Popculture notes that the lyrics make mention of the lyrics allude to "civil unrest."
In response to Morgan Wallen's PR nightmare, some country fans are bringing Luke Combs into the discussion. One fan replied to a Taste of Country tweet about Morgan Wallen by suggesting the outlet take a look at Luke Combs' behavior next. 
yall need to take a look at luke Combs slurs also. He has confederate flags all over his guitar and in his videos

— Gwen Goode Hurt 💜🌞☮🐈🦐🌺 (@ge_hurt) February 4, 2021
Margo Price Calls Singer Out For Using Confederate Flag, Making Racist Jokes
Country fans aren't the only ones bringing up Luke Combs in relation to Morgan Wallen. Singer-songwriter Margo Price responded to Combs' tweet revealing his new song. She clapped back at his claim the song wasn't political. She included a series of snapshots from Luke Combs' previous use of the confederate flag imagery in his videos and on his guitar. 
Price also included a snap of Luke Combs allegedly making the "white power" symbol during his appearance on Saturday Night Live.
when people say "they don't want to be political"… smdh https://t.co/wfIM9cZCnt pic.twitter.com/l9SkpNLEeQ

— Margo Price (@MissMargoPrice) February 2, 2021
Not surprisingly, Combs' fans hit back at Margo Price, causing her to show more receipts for her original tweet. 
She shared an old tweet of Luke Combs' from 2012 which includes a racist joke. See her NSFW tweet here.
The country music community has yet to respond to the deep-dive into Luke Combs' questionable behavior. In fact, the media didn't seem to pick up the story about his alleged use of the "white power" symbol on Saturday Night Live. 
Do you think people are blowing Luke Combs' previous use of the confederate flag out of proportion? Let us know your thoughts in the comments down below. 
Be sure to follow our Facebook page for all the latest country music news.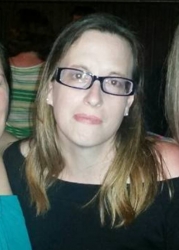 Latest posts by Jennifer Havener
(see all)