Super Bowl Sunday is the sporting event of the year. On the Monday following the game, the armchair quarterbacks are out in full force. And it's not just the game that they dissect. Everything from the Halftime Show act to the commercials are fair game. But nothing is more sacred than the singing of the national anthem before the game starts. Whitney Houston's 1991 rendition is the gold standard. 
Country singer Eric Church will take on the task at Super Bowl LV. But this isn't the first time he's been asked.
Why Did Eric Church Previously Turn Down the National Anthem Gig? 
The expectations from fans around the country when it comes to singing the national anthem can psych out even the most seasoned singer. Eric Church is a worldwide success with several #1 singles and awards under his belt. But even he was intimidated to take on the national anthem. 
He told the Los Angeles Times that he "never wanted" to sing the national anthem. He loves the song but admits it is an "incredibly difficult" song to sing. Church considered himself a "stylist," not a vocalist.
The crooner reveals that he's "avoided [singing the anthem] forever." But when the NFL came calling for the 2021 Super Bowl LV, he accepted the job.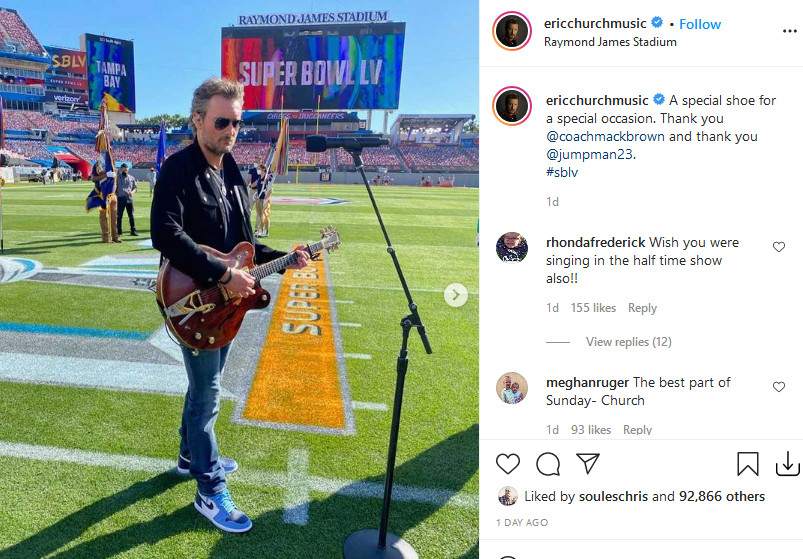 What Changed For Eric Church Ahead of Super Bowl LV? 
2020 was a difficult year for everyone. High hopes for a fresh start in 2021 were dashed by violence at the country's capital on January 6. It was the riots at the Capitol building that convinced Eric Church to accept the Super Bowl gig.
He told the Times that it seems like "an important time for unity." To that end, he won't be singing the national anthem alone. R&B singer Jazmine Sullivan will join him on the iconic song. 
Eric Church notes that having a "Caucasian country singer" and an "African-American R&B singer" is the unity the "country needs" right now. 
The last time a country singer to perform "The Star-Spangled Banner" at a Super Bowl was Luke Bryan in 2017. 
You may be surprised to know that the performers don't usually sing the anthem live at the Super Bowl. Rather, the singer performs with a pre-recorded backing track. Yes, even Whitney Houston's iconic performance. This is because the singer wouldn't be able to hear the starting notes over the crowd noise. 
Are you excited for Eric Church to sing the national anthem at Super Bowl LV? The show kicks off with the pre-game festivities (including the national anthem) at 6:00 p.m. EST on Sunday, February 7th on CBS. 
Follow us on Facebook for more country music news.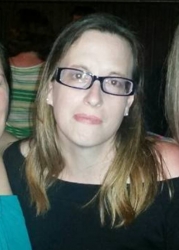 Latest posts by Jennifer Havener
(see all)