Blake Shelton opened up about being a stepfather to Gwen Stefani's three sons. It's a role that he takes very seriously. Of course, that doesn't mean he doesn't have fun with her kids. The 44-year-old is engaged to Gwen Stefani who shares Kingston James McGregor, 14, Zuma Nesta Rock, 12, and Apollo Bowie Flynn, 6 with ex-husband Gavin Rossdale. The Catholic Church finally annulled their marriage.
So, that gave Gwen the green light to move forward with her plans with Blake. Since then, the country star popped the question to the woman of his dreams. He admitted that he "can't imagine his life without" Gwen and her family.
Blake Shelton is serious about Gwen Stefani
Blake Shelton made an appearance on KFROG's The Ride With Kimo and Heather. On Wednesday, February 10, he talked about his experience as a stepfather. The Voice coach admits that there's "nothing easy" about having stepkids. But he makes sure to have a "blast" with Gwen's boys.
"I don't know if it's as hard or harder or not as hard as being an actual, biological parent," Blake said, as per Us Weekly. "I have a stepfather in my life who's one of my heroes. I love my stepfather and I look up to him and he's like a father to me, so I have a good inspiration in my life for how to do this and the kind of stepdad I want to be. And I take it very serious."
But Blake is not "so serious" that he doesn't make sure to have a good time with them. Whatever he's doing, it's working. The couple has been together for five years. Gwen and Blake were in the midst of their respective divorces from Gavin Rossdale and Miranda Lambert. During their time on The Voice, they grew closer together.
"I can't imagine my life without these kids now," Blake added.
An insider told People that the "Minimum Wage" singer asked Gwen's boys for their approval before proposing tot heir mom. Obviously, her family is very important to him. And he wanted their permission before moving forward. As for the proposal, it came as a complete surprise to her.
He was "jumping" at the chance to be with his fiance
Blake Shelton is clapping back at those who don't think his relationship with Gwen Stefani makes sense. He also made an appearance on The Late Show on Thursday, February 11. Host Stephen Colbert asked him about the Super Bowl LV commercial that he starred in with his fiance and Adam Levine.
"I'll tell you something that surprises a lot of people, and I'm not sure if you're aware of this, is that you're engaged to Gwen Stefani!" Stephen Colbert joked, per Yahoo! Entertainment. "What the hell is going on?"
"Nobody is more shocked about this than I am," Blake said. "I mean, I know it makes no sense. I can see you're looking at that picture right now going, 'What the hell has happened?'"
Stephen then joked that he assumed Gwen "lost a bet." Blake encouraged the comedian to keep the jokes coming.
"You can't blame me for jumping at the opportunity, though," he added. This led the host to agree with him.
Check back with Country Music Alley for more news on Blake Shelton and Gwen Stefani.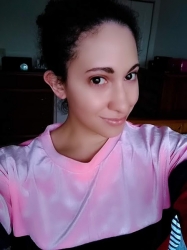 Latest posts by Chanel Adams
(see all)