Taylor Swift made her big announcement on Thursday, February 11. Just a day after teasing her announcement, the 31-year-old singer made an appearance on Thursday's Good Morning America. She revealed that her re-recorded version of Love Story will drop at midnight. The country song first came out in 2008.
As fans know, Taylor is in the process of re-recording her albums. She's in a longtime battle with former manager Scott Borchetta and head honcho Scooter Braun. The new version of Love Story previously appeared on the new ad for Match.com. However, fans only got a few seconds of the song.
Taylor Swift makes a surprise announcement
Okay, so this may not come as a complete surprise to fans who already had an inkling. On Thursday morning, Taylor Swift announced that she's releasing her updated version of Love Story at midnight tonight. She's also done re-recording her sophomore album, Fearless. During her appearance on Good Morning America, the singer-songwriter teased that she's dropping it "soon" with six never-before-heard tracks.
"I'm thrilled to tell you that my new version of Fearless (Taylor's Version) is done and it will be done with you soon," Taylor wrote on Instagram. "It has 26 songs including 6 never before released songs from the vault. Love Story (Taylor's Version) will be out tonight."
I'm thrilled to tell you that my new version of Fearless (Taylor's Version) is done and will be with you soon. It has 26 songs including 6 never before released songs from the vault. Love Story (Taylor's Version) will be out tonight. Pre-order now at https://t.co/NqBDS6cGFl 💛💛 pic.twitter.com/Vjyy2gA72O

— Taylor Swift (@taylorswift13) February 11, 2021
The Willow singer has been busy making music lately. In addition to re-recording her old music, she released two albums while in quarantine. Taylor shocked fans when she dropped Folklore, which topped the charts. Then, Swifties lost their minds when Taylor announced an accompanying album, Evermore, in December 2020.
Why she's rewriting her "Love Story"
Taylor Swift is spending a lot of time rerecording music during the quarantine. Instead of going in order, she's picking at random. Fearless is one of her most successful albums to date. She sold over 7 million albums at the time of its release. But Taylor doesn't own any of the master recordings on that album, or any album recorded prior to 2019's Lover.
So, now she's left to re-recording her own music. Taylor is also putting her own "twist" on each album. This allows her to reclaim control over her recordings, or at least give her fans "Taylor's Version" of each one. Serona Elton, director of the music business program at the University of Miami Frost School of Music, explained Taylor's reasoning to CNN Business.
"The recordings she made originally were made at a different time and under different contractual and legal objections. She's not happy about this," Serona told the publication. "She's in complete control of the recordings now, even though this doesn't change the control of the old recordings."
EXCLUSIVE: @taylorswift13 is dropping a new re-recorded version of her song "Love Story" at midnight! She tells @GMA she has re-recorded her entire "Fearless" album and gives us a sneak peek at the new cover! 💛💛 #TaylorSwiftOnGMA https://t.co/UQUu2QuE6O pic.twitter.com/8ZvZBmvgiR

— Good Morning America (@GMA) February 11, 2021
The moment that an artist signs onto a label, the agreement grants the recording company ownership of the copyrights of the recordings, also known as "masters." According to Sorena, re-recording her music is a "great strategy" for the powerhouse performer. This will convince her fans to listen to her new albums instead. Taylor will make some cool cash just for dropping "Love Story."
When will the Fearless (Taylor's Version) drop?
Taylor Swift continues to drop easter eggs in her messages. Some fans think her announcement has a clue about the release date. Some think that April 9 is the release date for Fearless (Taylor's Version). It wasn't hard to tell since the singer purposely wrote it in capital letters that spelled out "APR NINTH."
Fearless won four Grammy Awards. It also includes her hit songs You Belong With Me and Fifteen. Ever since she left Big Machine, Taylor signed with Republic Records and Universal Music Group. In 2019, she released Lover as well as Folklore and Evermore.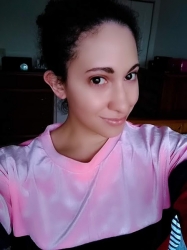 Latest posts by Chanel Adams
(see all)