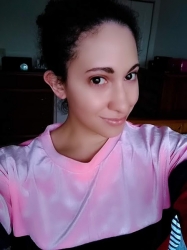 Latest posts by Chanel Adams
(see all)
Carrie Underwood unveiled the tracklist for her new gospel album, My Savior. The project will feature 13 songs, including one duet for the country music audience. Some of those songs include "Amazing Grace" and "How Great Thou Art." The country singer chose classic hymns that she sang ever since she was a little girl.
On Christmas Day 2020, Carrie announced the new project. She wanted to keep the good feelings going after her Christmas album, My Gift. The "Hallelujah" singer knows that 2020 was a difficult year for everyone. So, she celebrated Christmas early with her fans.
Now, she's bringing the gift of Easter early this spring.
Carrie Underwood unveils My Savior tracklisting
According to Taste of Country, Carrie Underwood recorded a duet with CeCe Winans. The two collaborated on the track "Great is Thy Faithfulness," which is a traditional Christian hymn. On Friday, February 12, Carrie dropped her lead single "Soft and Tenderly." David Garcia produced her first-ever gospel album.
"For this album, I chose some of the familiar hymns I've been singing for as long as I can remember," Carrie revealed on social media. "These songs set the foundation for me and I hope you love them as much as I do."
My Savior drops on March 26, 2021. It's the follow-up and companion album to My Gift, according to the singer. She just couldn't stop making music. Carrie noticed that her "soul was in such a great place," that she wanted to continue the song-recording process last year.
Here's the complete tracklisting for My Savior:
"Jesus Loves Me" (Instrumental)
"Nothing but the Blood of Jesus"
"Blessed Assurance"
"Just As I Am"
"Victory in Jesus"
"Great Is Thy Faithfulness" (feat. CeCe Winans)
"O How I Love Jesus"
"How Great Thou Art"
"Because He Lives"
"The Old Rugged Cross"
"I Surrender All"
"Softly and Tenderly"
"Amazing Grace"
American Idol alum teases new hymns album
Carrie Underwood released her take on the 19th-century Christian hymn "Soft and Tenderly." It starts out with a piano playing and her voice singing to those "who are weary" and turn to Jesus. She previously performed the song at the 2017 CMA Awards during the "In Memoriam" segment.
She also dropped the lyric video for "Soft and Tenderly." CeCe Winans isn't the only collaboration on the album. According to Rolling Stone, NeedToBreathe singer Bear Rinehart is featured on the track "Nothing But the Blood of Jesus." Carrie has never shied away from her Christian faith. Since the start of her career, the "Jesus, Take the Wheel" singer has sung about her love for God.