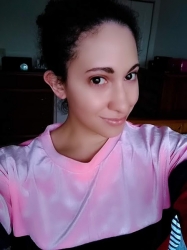 Latest posts by Chanel Adams
(see all)
Kelly Clarkson is dishing on the dating life. She revealed her ideal date amid her divorce from Brandon Blackstock. But that's not all. The daytime host also revealed her biggest turn-off in a man. In June 2020, she filed for divorce from her estranged husband.
As fans know, the two have had a messy divorce. So far, the pair have only agreed on a custody agreement. But they can't seem to get along when it comes to their former working relationship. Kelly wants to break ties with Brandon and his father, Narvel Blackstock. But it has been proving difficult so far.
Now, she's dishing about the single life.
Kelly Clarkson doesn't need a man
On Friday's episode of The Kelly Clarkson Show, the 38-year-old singer talked about her ideal date. She said that it would involve a roaring fire and a glass of wine. But the "Because of You" singer doesn't need a man to complete the night. In fact, Kelly thinks she's her best date.
"We all know that we don't need someone by our sides to live our best lives," Kelly said before opening up the discussion to single women.
One viewer asked the American Idol alum how she takes herself out on dates. She joked that it sounds "real boring," but it's because she's a mom. Otherwise, Kelly loves "having a glass of wine" and the "fireplace" roaring. Then, she'll head to her bedroom and "read a book or I watch some Netflix."
Of course, there are times when Kelly goes out with her gal pals. Earlier this month, Kelly spoke out on her show about how "tough" it is to co-parent. She feels that she and Brandon are "in different places." It makes it difficult for them to agree on everything.
Singer reveals her turn-off
Later on, in the show, another viewer asked Kelly Clarkson if she ever "pretended to be cool" with someone she was dating. That's when she revealed her biggest turn-off about men when they date her. The Grammy-award winning singer-songwriter hates it when a guy writes a love song about her.
"I dated this guy, and I think because I'm a singer-songwriter … if you date (people who are music artists), they feel like, 'I'm gonna write her a song' – don't," Kelly joked.
Kelly shares daughter River Rose, 6, and son Remington Alexander, 4, with Brandon. She is also the stepmom to Brandon's relationship from a previous relationship – Savannah, 19, and Seth, 14. Up to this point, the only thing that the parents agreed to is to "focus" on their kids.
In November, Kelly won primary physical custody of her children. Since then, she shares legal and physical custody with her ex-husband. The kids reside with Kelly in Los Angeles where they're also attending school. Brandon would have to travel to L.A. in order to see his kids.
Check back with Country Music Alley for the latest news on Kelly Clarkson.