Randy Travis' 1987 hit "Forever and Ever, Amen" is still a favorite among country music fans. Last year, he joined in on the last verse for Josh Turner's cover of the love song for Turner's album Country State of Mind. While Randy Travis did not attend the Grand Ole Opry: 95 Years of Country Music, he was there in spirit and in song. 
As fans know, Travis suffered a debilitating stroke in 2013. He has limited mobility and difficulty speaking, almost ten years later. Lady A (formerly Lady Antebellum) took to the Opry stage to pay tribute to Randy Travis during the NBC special. 
Lady A Harmoniously Covers Randy Travis Hit
The band Lady A has been laying low since their 2020 lawsuit over the name "Lady A." Due to the racial connotations in the word "antebellum," the trio shortened their name to Lady A. Unfortunately, another well-established blues singer had already been using the name for years. But she never trademarked the name and a legal battle ensued between the country band and the blues singer. 
The band received major public backlash for the lawsuit, which seems to be still unresolved. 
But they were back on the Opry stage for the anniversary special. Lady A's performance of "Forever and Ever, Amen" was filmed during an appearance at the Grand Ole Opry last month. Before their performance, Darius Rucker unexpectedly took the stage. At first, it seemed like he was simply introducing the band, noting their multiple awards. 
Then Rucker surprised Lady A – Dave Haywood, Charles Kelley, and Hillary Scott – by asking if they'd like to be the "newest members of the Grand Ole Opry." With a resounding yes, the band got into performance mode. Before starting the song, Scott said, "Randy Travis, we hope we do you justice on this one."
Did they?
Randy Travis Reacts to Tribute
Randy Travis was watching the Opry 95th anniversary special. His wife Mary Travis likely manages his social media. A post came up on his Twitter account after the performance, saying Lady A did a "great job."
The legendary singer also welcomed the up-and-coming band to the Opry family. 
Great job on "Forever and Ever, Amen" to the newest members of the @opry @ladya! I'm proud to officially welcome you into the Grand Ole Opry family, though you've been a part of it for years. #Opry95 #NBC

— Randy Travis (@randytravis) February 15, 2021
Per Randy Travis' Instagram, Mary Travis was recently a guest on Circle TV's Better Half program. Find out how to watch the program here. 
Fans SLAM Lady A & Grand Ole Opry
Not everyone was a fan of Lady A's Grand Ole Opry performance. Hillary Scott was moved to tears, prompting her bandmate to crack a joke. "Couldn't wait until after we sang." 
Twitter user @AnjelB4 responded to Lady A's Twitter post about appearing on the show with disapproval. The fan felt the joke was "disrespectful" and unappreciative of the band. 
I'm thinking when you're invited to be members of The Grand Ole Opry, a response should not be…" you couldn't have waited til after we sang ? " I thought that was disrespectful.

— AnjelB (@AnjelB4) February 15, 2021
Another Twitter user, @AtomEve, wondered about using Darius Rucker to invite Lady A into the Grand Ole Opry. The country music fan notes that the move is questionable, given Lady A's previous name. 
Find it VERY INTERESTING they had Darius Rucker induct Lady A into the grand ole opry during BLACK HISTORY MONTH 🤨🧐🤔

— Reginald Barclay Hate Account (@AtomEve) February 15, 2021
If you missed the Grand Ole Opry: 95 Years of Country Music, you can watch it for free on NBC's website. 
Follow us on Facebook for all the hottest country music news.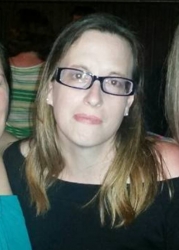 Latest posts by Jennifer Havener
(see all)