Carrie Underwood is gearing up for the release of her first-ever gospel album. She made the announcement on Christmas Day. The singer wants to keep the good feelings going into this year. She enjoyed recording the Christmas album so much that she wanted to make even more gospel music.
The singer has become a source of hope for fans. My Savior is a collection of hymns that she sung as a child. Now, Carrie is sharing her favorite worship songs. There is one song in particular that made her cry. She was so overcome with emotion that she shed many tears. Read on to learn more.
American Idol winner reveals that worship song
Carrie Underwood revealed the song that made her emotional. On Tuesday, February 16, the songstress tweeted that "The Blessing" (Cody Carnes, Kari Jobe, and Elevation Worship) makes her cry "every single time" she hears it. She then added that her sons Isaiah, 5, and Jacob, 2 sing "amen" every time they listen to it. And she feels that it's the "heavenly cherry on top."
According to PopCulture, "The Blessing" dropped last year. It was the lead single from Elevation Worship's 12 th live album, Graves into Gardens. It was also featured on Kari's live album, The Blessing. Carrie's followers shared their own emotional responses to the single. One user called it "a beautiful song that ALWAYS gets me in my feels." A second follower said that it's "an anointed song for sure" while a third call it their "2020 anthem."
This song brings the tears every single time. Hearing my babies sing "amen" is the heavenly cherry on top! ❤️❤️❤️ https://t.co/M0Ezd7Obdy

— Carrie Underwood (@carrieunderwood) February 16, 2021
Carrie previously talked about her love of gospel music. She calls it a "great foundation" that shaped her and inspired her as an artist. She then wanted to be inspiration to others during these challenging times. The "Hallelujah" singer wanted the release date of her new album to coincide with Easter.
"I want it to appeal to the people like me who grew up singing these songs but also, we'll be introducing these songs to a whole new generation as well," she explained. "When you think about the meaning behind Easter, it is about so much thankfulness to Jesus. That is what the album is about. What a joy it's been to make music like this right now."
Carrie Underwood drops tracklist for My Savior
Country Music Alley reported that Carrie Underwood shared the news of her new album. It's a "sequel" to her Christmas album, My Gift. Since the big announcement in December 2020, Carrie has released the complete tracklist for the gospel-inspired album.
"For as long as I can remember I have wanted to record an album of my favorite gospel hymns, and after My Gift felt like the perfect time to make it happen," Carrie said, as per Country 94.7 KTTS. "For this album, I chose some of the familiar hymns I've been singing for as long as I can remember. These songs set the foundation for me and I hope you love them as much as I do."
You can watch the trailer for My Savior in the video below. It's expected to drop on March 26, 2021. What's your favorite worship song? Sound off below in the comments.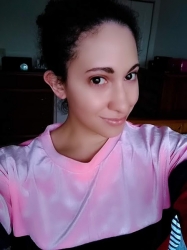 Latest posts by Chanel Adams
(see all)