You'd think after 24 years of marriage, Tim McGraw would already be an expert on the subject. However, it seems he's taken Harrison Ford's marriage advice to heart. 
Harrison Ford Reveals Secret to Strong Marriage
Harrison Ford and actress Calista Flockhart celebrated their 10th wedding anniversary last year. While the couple has nothing on McGraw and Hill, it comes as a surprise to some that their marriage has lasted this long. 
As gossip junkies may recall, news that Harrison Ford was dating the much-younger woman came as a shock. Many thought it was simply a fling, a May-December romance. Instead, it led to a marriage that endures. 
While promoting his film Call of the Wild last year, Ford opened up about the key to a happy marriage. He's found that keeping your mouth shut does wonders for your marriage. "Don't talk," he told Parade. Just "nod your head." 
Tim McGraw Agrees, Encourages Married Couples to 'Expect Fights'
Harrison Ford was kidding, but there may be some truth to what he said. During an appearance on The Bobby Bones Show a few months ago, Tim McGraw echoed what the iconic actor said. 
He credits the success of his marriage to "sitting in the corner and being quiet." That and a foundation of "love and respect." 
All jokes aside, Tim McGraw did share some advice for newlyweds: "Expect fights." Some people may see arguing as a sign of trouble, but for McGraw, it's simply "part of life." What matters is how you respond to the arguments. 
"Commitment" is essential to the success of a union. He said, "Stickin' with it and not givin' up on it I think is the biggest key." 
Absolutely adoring your spouse likely helps. In honor of Valentine's Day, Tim McGraw posted a sweet message to "the best girl for me ever." 
The best girl for me ever
The best mom
The best wife
The best lover
My best friend….@faithhill #valentinesday pic.twitter.com/xKymOjQ5M3

— Tim McGraw (@TheTimMcGraw) February 14, 2021
Faith Hill Shares Sweet Valentine's Day Message to 'True One and Only'
The feeling is mutual! Twenty-four years later, Faith Hill still feels the same way about her husband as when they wed. The couple clearly has the best time together. McGraw recently posted a video to his Instagram of Faith Hill attempting a TikTok dance with one of their daughters. A couple that laughs together, stays together. 
And yes, Faith Hill reciprocated her hubby's Valentine's message. She shared a throwback photo of them kissing. She wrote that "A kiss is not just a kiss" when you're with your "true one and only."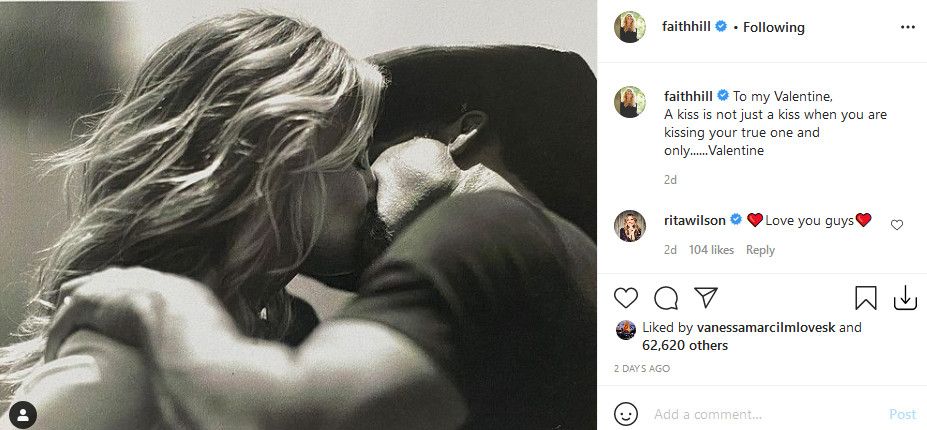 Do you agree with Tim McGraw & Harrison Ford that silence saves marriages? Let us know your thoughts in the comments down below. 
Follow us on Twitter for more country music content.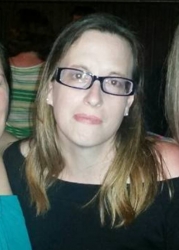 Latest posts by Jennifer Havener
(see all)