Country music legend Reba McEntire made the entire world feel their age today when she made a #TBT post on Instagram Thursday.
Reba Posts Touching Photos of  her Co-Stars
Reba McEntire took to social media to mark the 14-year anniversary of the end of her critically acclaimed, self-titled sitcom, Reba.  The country queen reminded us of this television gem with a sweet post on her official Instagram account. In her post, she included two photos, one from the first episode of the series and one from the last. In addition to sharing the photos, McEntire penned a short, but heartwarming post that read, "14 years ago today the last episode of the #Reba show aired before it saw (and continues to see) many years in syndication! What a journey!"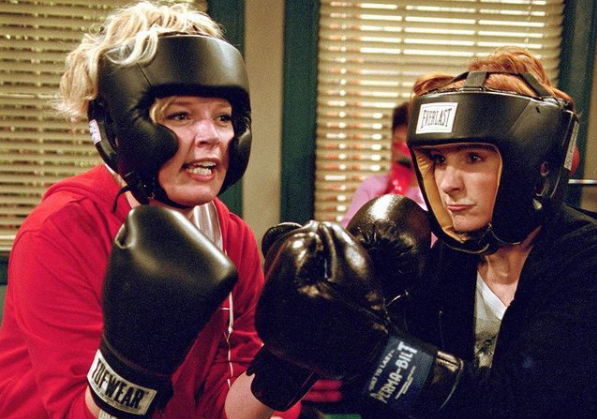 Fans Reminisce Along with Reba McEntire
Fans went crazy over Reba's TBT post and quickly flooded the comment section with nostalgic sentiments and memories of the show.  In just over six hours on the platform, the post had accumulated more than 86k likes and 2600 comments. Fans were over the moon checking out the dated photos of Reba and her co-stars, especially long-time friend, Melissa Peterman.
"Loved the show. Learned many life lessons as a result of it," wrote one fan.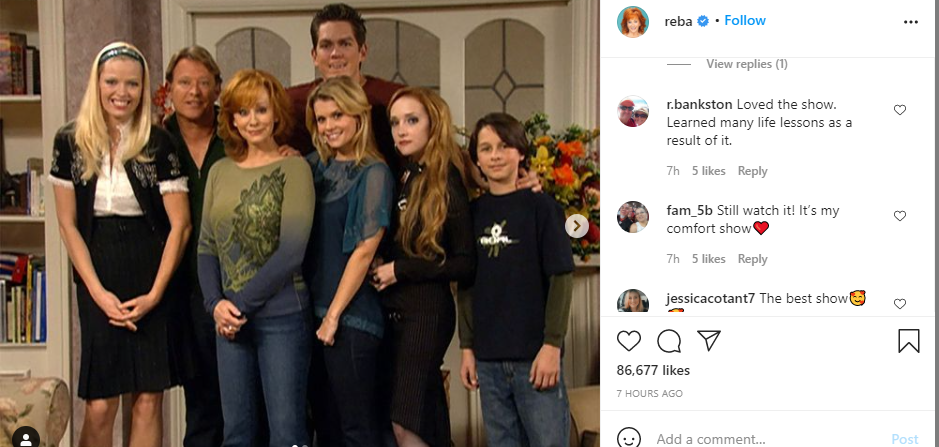 "and what a sad day it was," added another commented, "never laughed so hard. Love the reruns! Never gonna get old"
Oddly enough, while the post was flooded with love for the nearly vintage sitcom, a large portion of these comments were calling for a reboot! Is there a chance that Reba could come back? Many fans commented that they would love to see where the characters are now in their lives and expressed a huge interest in seeing the project happen.
As of now, there have been no plans made to revive the original WB series – but if it happens, we'll be the first to shout it from the rooftops.
Fans Are Still Watching
When scrolling through the comments of this #TBT post, one of the most common comments was "I still watch". Fans were very eager to tell McEntire that they loved the show so much that they still continue to watch reruns day after day. "Love this show! Even though I have seen every episode many times it never gets old," wrote one fan, "I have every season on dvd."
According to Outsider, the 30-minute weekly sitcom aired on the WB/CW from 2001 to 2007.  The show still pulls in regular viewers who catch the syndicated episodes every day. Reba seems thrilled and grateful that the show had such an impact on fans and that it still continues to occupy a place in the heart of fans.
Keep watching yall! And Country Music Alley absolutely stands behind the #RebaReboot movement. We'd love to see it happen.
Did you check out Reba's Insta post today? Share your memories of the show below! Be sure to come back to our homepage daily for the latest news on all your favorite country stars.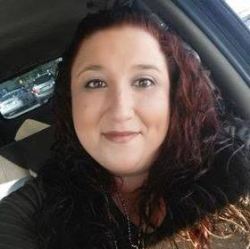 Latest posts by Nikki Desrosiers
(see all)