#TBT Y'all!
Back in 2020, Miranda Lambert delivered fans comfort and words of wisdom from the porch of her Tennessee farmhouse. Read on to check out the Country Music Memory we're celebrating today!
Miranda Lambert Dishes Up Love and Support Right from Her Front Porch
Today, Country Music Alley is looking back on a moment in 2020 that we hope can continue to bring comfort to Country fans in 2021.
In April of last year, country music diva, Miranda Lambert, took a moment to connect with her fans – straight from her front porch.
At the time, America was just going into full lockdown in a lot of places. Live music had been pulled to a standstill and many of our favorite artists were taking the opportunity to go home to their loved ones. Lambert had locked down with her husband, Brendan McLoughlin, and their beloved brood of pups.
During a gorgeous Tennessee afternoon, Lambert made her way to her front porch with nothing but her guitar and her iPad. In a short three-minute video, the songstress took the time to connect with fans and share a special message with them.
Miranda Encourages Fans to Let Music 'Heal You'
Miranda took a quiet moment before she played her song to 'get real' with her fans. She told them that she knows things are bad right now and reminds them that 'we're all in this together.'
She then pushes them to be thankful for technology and the ways we still can connect.
The singer also tells viewers that she is a huge advocate of music as a form of therapy. She encourages her fans to really lean into their love of music – to lean into their pianos, guitars, and voices. "Let that heal you," she said, "because music is medicine."
Lambert says that she truly believes this sentiment. She says that she lives it every day, and hopes that sharing this with others will give them something to cling to even when things look bleak.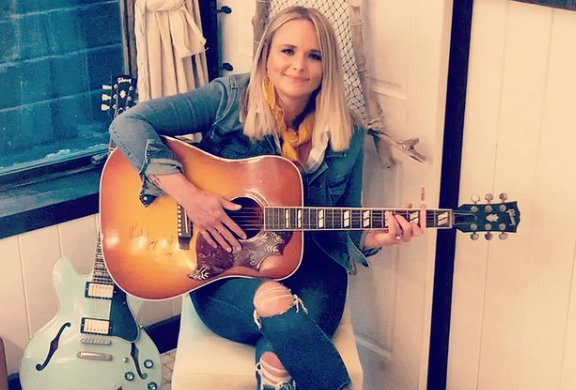 Fans Get a Special Impromptu Performance
After Lambert talks to fans, she ends her message with a special performance of her 2019 mega-hit Bluebird. Straight from her porch with no band and no backup, Miranda won over listeners with a gorgeous, stripped-down version of this fan-favorite song. This catchy, witty lyrical tune is a mixture of Miranda's sassy nature and pure positivity. She really makes this song shine – and fans really love its message. Most thought it was a perfect choice for the occasion. The song has been known to help people find a way to stay positive and keep their hope alive — and that's something we need now, more than ever.
Do you have a favorite county music memory you'd love us to cover on #TBT? We'd love to hear from you in the comments! Don't forget to share this piece on social media with other country music fans using the #CMATBT  #TBT #CountryMusic
Stay tuned to Country Music Alley for all the latest news on your favorite country music stars and industry happenings.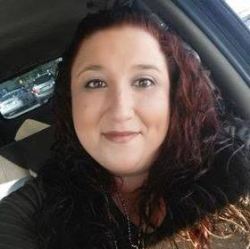 Latest posts by Nikki Desrosiers
(see all)