Hannah Brown is trying out her acting chops. After appearing on ABC's Bachelor Nation franchise and Dancing With The Stars, Hannah Brown's next big move is music videos. She counts country music singer Jordan Davis among her long list of friends.
On February 19, he dropped the long-awaited video for his song "Almost Maybes." Bachelor fans are sure to recognize a familiar face… or two… in the video. 
Hannah Brown Makes Music Video Debut
When Hannah Brown attended the CMA Awards in 2019, she called Jordan Davis one of her favorite people. It seems the feeling is mutual. She has a major role in the video for his new song "Almost Maybes." 
Following along with the lyrics, the video showcases former romantic partners of the characters played by Davis and Brown. Like the lyrics suggest, they both go through awkward meet-the-parents dinners and harsh break-ups with other people. 
The experiences eventually lead them to each other as the video (and song) reaches the conclusion.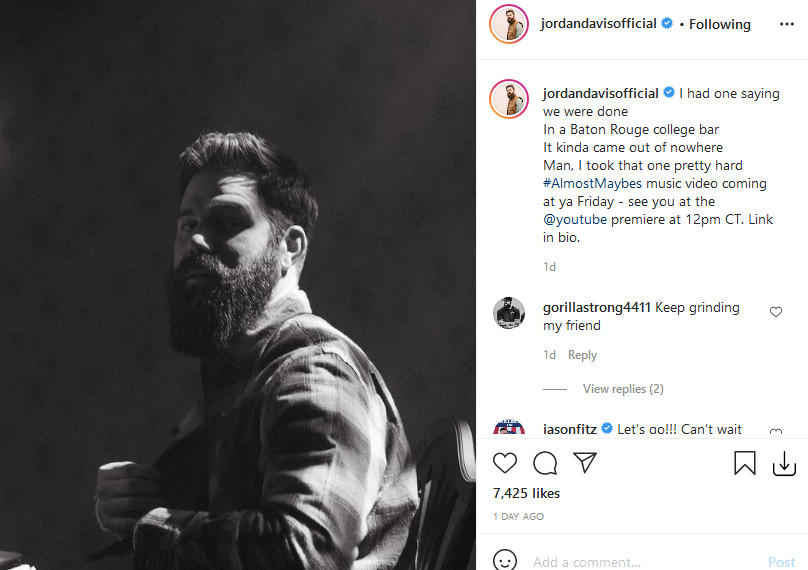 Real-Life Boyfriend Adam Woolard Plays One of Her Suitors
One of the "almost maybes" Hannah Brown encounters during the video is her real-life boyfriend, Adam Woolard. The model and the reality star went Instagram official on Valentine's Day. Per People, they were first spotted together about a month ago.
During that segment of the video, the story swerves toward disaster when Woolard's character drops to one knee to propose to Brown's character. In the video, the answer is no. But did Hannah Brown just get a glimpse at her real-life future? 
Ultimately, her character ends up alone at an empty table after the disastrous proposal. Shortly afterward, she meets the man she's meant to be with, played by Jordan Davis. 
"If it weren't for the almost maybes," indeed. Hannah Brown's "almost maybes" include Colton Underwood and Jed Wyatt, whom she was engaged to for a brief time. 
Despite Hannah Brown facing some public outcry about her past behavior, fans were eager to see her video debut. As many artists do now, Jordan Davis had a music video premiere event on YouTube. 
More than one person wrote in the YouTube comment section that they were there to see Hannah Brown. 
Check out Jordan Davis' video for "Almost Maybes." 
Does Hannah Brown have a future in acting? How about as a video vixen? Rate her music video debut in the comments down below.
If you're a Bachelor Nation fan, join our Facebook group to chat with other fans. 
Matt James hasn't handed out his final rose yet. Watch the rest of his season of The Bachelor Mondays on ABC.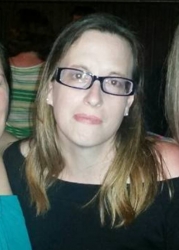 Latest posts by Jennifer Havener
(see all)