Luke Bryan is amazed by Katy Perry. He shared a lot of praise for his American Idol cohort. He called her a "rockstar" mom. The singing competition is back, which means America's favorite judges – Luke, Katy, and Lionel Richie are back as well. The country singer returned to the set with his co-stars.
But there's something different happening behind the scenes. Katy is a new mom so that means she brings her baby everywhere she goes. She doesn't have nannies or helpers. In fact, Katy is a hands-on and full-time mommy. And Luke thinks she's doing a brilliant job at it.
Luke Bryan calls Katy Perry a "rockstar"
In an interview with People, he explained what it's like to see a new mom like the "Daisies" singer take on both roles of American Idol judge and mom. Luke Bryan says she's a "rockstar" and not because of her pop career but because of how she approaches motherhood. In August of 2020, Katy and her fiance Orlando Bloom welcomed daughter, Daisy Dove. Now, their little girl is six months old. She's been stealing hearts behind-the-scenes at the show.
"It's just really amazing being there with Katy and watching her [be a mom]," Luke told People. "Sometimes in the breaks, she'll FaceTime Orlando and little Daisy Dove. And so, I'll get to say, 'Hey.' But just watching Katy embrace being a mother is a very beautiful thing to watch. I never had a doubt she would be a tremendous mother."
American Idol Season 4 premiered on Sunday, February 14 on ABC. Each week will roll out with a new episode. In the meantime, Luke is impressed with Katy's parenting skills. He's in awe over the way she tackles it all.
Praises "Never Worn White" singer's parenting skills
Luke Bryan also praised Katy for being a "trouper" despite having long nights with her daughter.
"She'd come on set; she would've been up nursing all night. Katy's in full swing of things with nursing, so we've had to work around her schedule," Luke explained. "But she's been a trouper and showing up and working like she always does. I know she's doing it on minimal sleep, so she's a rockstar."
In September 2020, Katy shared her experience of getting back to work while raising her baby girl. In a series of tweets, the singer shared a hot take that "being a mom isn't a full-time job." She can never clock out of her work. In fact, it's a 24/7/365 job for the singer.
Popular misconception: being a mom isn't a full time job 🙃🍼🤪

— KATY PERRY (@katyperry) September 25, 2020
She then advised her fans to "call your mom and tell her you love and appreciate her and advocate for paid family leave! [sic]." Katy and Luke have worked together on Idol since 2018. He's impressed with the way she's managed her personal life and career. Fathers understand how much work is involved in caring for a child.
American Idol airs Sundays at 8 p.m. ET on ABC.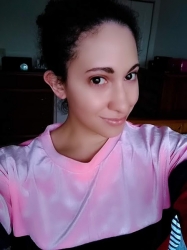 Latest posts by Chanel Adams
(see all)