Taylor Swift returned to the No. 1 spot on thanks to her "Love Story." Earlier this month, the singer-songwriter dropped the re-recorded version. Taylor's Version debuted at No. 1 on Billboard's leading country chart, Hot Country Songs. Swift is the second artist to top that chart with a new version of a previously released version of that song.
According to Billboard, "Love Story (Taylor's Version)" racked up 13.7 million streams in the U.S. during the week of February 12 through February 18. The original recording only attracted 3.4 million streams at the time. During that time, "Love Story (Taylor's Version)" sold 25,000 downloads. The original version only sold 700 in 2008.
Taylor Swift is breaking records
On Thursday, February 25, the Country Music Association congratulated Taylor Swift on her new achievement on Facebook. Not only did "Love Story (Taylor's Version)" debut at No. 1 on the Hot Country Songs Chart, but she also became the first artist to have No. 1 hit on the chart in the 2000s, 2010s, and 2020s.
Swift also tied Dolly Parton's previous chart record. She became the second artist to top the country charts twice with just two versions of the same song. Parton achieved this with "I Will Always Love You," which hit No. 1 in 1974 and again in 1982. It's also an incredible achievement for Swift, who has been out of the country game for seven years.
Popstar gets backlash
Of course, Swift's achievement caused a debate in the comments section. Most fans congratulated her on the new honor. However, some think Swift should give up the accolades to someone else. "Oh wow she took a number one song from the past and it hit number one again," one fan wrote. "Oh wow let's give her an award that someone else deserves."
Another Facebook user said she should stick to pop music. One person was "shocked" over the negativity they read. "Whether she is traditional Country or not, she is a super talented songwriter and performer," the fan argued. "I like her early work and her most recent work too. Let's get rid of boundaries and just enjoy good music."
Country music fans don't think Swift should be considered country anymore. Even if she no longer writes country songs, you cannot deny her talent. Swift made that clear with the release of her surprise albums, folklore and evermore. Since then, she's been focused on re-recording her old music.
"Love Story (Taylor's Version)" is just the beginning
This is the first track released from a re-recorded version of her 2008 album, Fearless. Taylor Swift has been in a long battle with music executive Scooter Braun, who purchased the rights to her first six albums in 2019. Last year, he sold them to a private equity firm. Swift has been trying to get ahold of her music ever since.
But she is winning the war by re-recording it instead. It's a smart move since it'll push down the sales of her old records. In a statement to Billboard, Swift said she is "so grateful to the fans for making this a possibility." Fearless (Taylor's Version) will drop on April 9, 2021.
What are your thoughts on Taylor Swift returning to the country music charts? Sound off below in the comments section.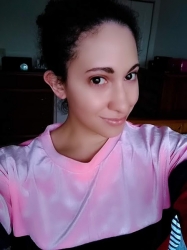 Latest posts by Chanel Adams
(see all)