Carrie Underwood wrote the song "Last Name" on her second studio album, Carnival Ride. She released the third single in 2008. The song hit the top of the charts, including the Billboard Hot Country Songs chart. It went on to win a BMI Award, a Grammy Award, and a People's Choice Award.
Underwood co-wrote the song alongside Hillary Lindsey and Luke Laird. All three of them wrote the song together in 2007. Underwood's inspiration for the song was a man she met at the Oscars. This may be a little-known fact that most fans, even the most casual of fans, don't know about the song.
Co-writer talks about the origins of "Last Name"
According to Outsider, Luke Laird shared the details behind the song. He revealed that his manager, Chris Oglesby, arranged for Underwood, Lindsey, and Laird to write the song together. Laird and Lindsey are such good friends, so it was an easy yes. The trio already wrote another song earlier that day.
Shortly thereafter, Underwood shared her inspiration for this song. Long before she met her husband, Mike Fisher, she was intrigued by a man she met. She wanted to take a risk and give him her phone number. But then, she realized there was something she didn't know about him.
"Then Carrie was telling us about meeting some guy at a post-Oscar party," Laird explained. "The guy got her number, but when he called her, she realized she didn't even know his last name. He called her a couple of times, but she said it was past the point of her asking him his last name."
The song is about a woman who meets a man at a nightclub and then elopes with him in Las Vegas. The couple ended up having too much to drink. The music video for "Last Name" perfectly conveys that message. The woman realized that she doesn't even know his last name and worries that her "mama would be so ashamed."
Carrie Underwood plays tribute to "Before He Cheats"
The music video also pays tribute to her hit song "Before He Cheats." Carrie Underwood hired the same actor to play the leading man.
"Anyway, when Carrie told us that story, we all just ran with 'Last Name' and came up with a fun storyline," Laird continued. "Very fun day! We laughed a lot."
They ended up writing the song within two days after writing Underwood's other hit, "So Small." She performed the song for the first time at the 43rd Annual Academy of Country Music Awards on May 18, 2008. Then, Underwood performed it during the Season 7 finale of American Idol on May 21. The next time she performed the song live was at the 51st Annual Grammy Awards.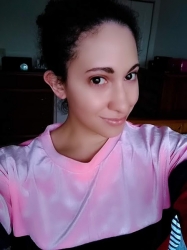 Latest posts by Chanel Adams
(see all)