Taylor Swift is taking over the 2021 Grammy Awards. She became the seventh most-nominated female artist in Grammy history. On Sunday, February 28, the Recording Academy revealed that the singer is breaking records once again. Last year, she dropped her surprise albums, folklore, and evermore, which she made while in quarantine.
The singer-songwriter loves to do things in secret. And her fans eat it up when she releases it. Previously, Country Music Alley reported the news that Swift broke new records. She climbed her way back onto the country music charts thanks to her re-recorded version of "Love Story."
And now she's breaking records at the forthcoming Grammy Awards.
Taylor Swift received six Grammy Awards
On Sunday, Grammy took to its official Facebook post to announced that Taylor Swift is nominated for six Grammys this year. Two of those awards include Album of the Year and Song of the Year. This makes Swift the seventh most-nominated female artist in Grammys history. The post received over 3,000 likes.
Most fans feel that it's well deserved. One wrote: "Taylor is very talented and deserves all the success she has. She's a great songwriter, performer, director and she works so hard in everything that she does." But another argued that "there are many more valuable performers who deserve these awards not only she!" Swifties immediately flocked to the post, saying that they'll "riot" if she doesn't win.
What this could mean for the singer
Taylor Swift could win her third Album of the Year for her eighth studio album, folklore. It has been the talk of the awards show. This album set the pace for the singer, who embraced an alternative-pop sound with a mix of country music, folk more, indie, and Americana. Rather than focusing on her ex-boyfriends or current love, she used the power of storytelling.
Consequently, folklore ended up as a smashing success and a critically acclaimed album. If she wins Album of the Year, she could become the first woman to win Album of the Year three times at the Grammy Awards. Also, Swift could become the fourth artist of any gender to achieve this goal. She would join a list of male artists like Frank Sinatra, Paul Simon, and Stevie Wonder.
Her re-recorded albums are also eligible for the Grammys
Taylor Swift is re-recording her older music. She previously announced that she's releasing her re-recorded version of Fearless (Taylor's Version) in April. It turns out that her re-recorded works are also eligible for future Grammy ceremonies.
"Current eligibility guidelines would allow for the new performances and albums to be eligible if they were recorded within the last five years," a spokesperson for the Recording Academy said, per Consequence of Sound. "However, none of the older songs would be eligible for songwriting awards."
According to Billboard, the six "never-before-released songs from the vault" would be up for Grammy nominations. However, this could come with controversy. Swift's win for Fearless in 2010 received backlash for beating out Beyonce's I Am … Sasha Fierce. The recording academy could also receive backlash for awarding Swift over other artists who never won Album of the Year even once.
Either way, Swift's Grammys win could have an impact on the industry as a whole. While she would become the first woman, she would continue to beat out others who are never given recognition. The Grammy Awards air Sunday, March 14 on CBS at 8 p.m. ET. Find out whether Swift will win her third Album of the Year.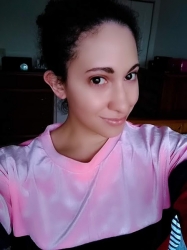 Latest posts by Chanel Adams
(see all)