Loretta Lynn has seen first-hand the progress women have made in society. And she sang many songs about it. The 1960s and '70s were an important milestone for women, with the invention of the birth control pill and the women's liberation movement. 
In 1975, Loretta Lynn released the aptly titled song "The Pill." The song gained controversy due to the lyrics seemingly promoting birth control for women. Singer Margo Price recently paid tribute to the impact Loretta Lynn's blunt lyrics had on women over the years. 
The icon herself compiled a playlist that celebrates the women of country music. The playlist includes Loretta Lynn's favorite songs from the ladies of country music. 
Margo Price Idolizes Loretta Lynn
Many female country singers grew up listening to Loretta Lynn's music. Margo Price is one of them. She had the honor of singing a duet with the iconic singer. The two teamed up for an updated take on Loretta Lynn's classic "One's On The Way."
Like her song "The Pill," Loretta Lynn sings about motherhood and having babies in the song. "One's On The Way" compares the life of a housewife to the glitz and glam of celebrities like Elizabeth Taylor. 
Margo Price made it clear on Twitter that she thinks highly of Loretta Lynn. To celebrate the release of their single, she wrote a sweet tribute to her idol. She notes that Loretta Lynn didn't shy away from difficult topics in her lyrics. 
"I've always looked up to her for writin songs about birth control, cheatin and women's rights even though they were considered taboo in country music.," Price wrote. Loretta Lynn shared the heartfelt tweet with her own Twitter followers. 
happy release day @LorettaLynn! we worked up a duet for her latest album "Still Woman Enough". I've always looked up to her for writin songs about birth control, cheatin and women's rights even though they were considered taboo in country music 🖤https://t.co/Kw8hokEs2e pic.twitter.com/AIPgIKkQxb

— Margo Price (@MissMargoPrice) March 5, 2021
Women's History Month Playlist
Loretta Lynn believes in lifting other women up. March is Women's History Month. The singer paid tribute to the many female singers in country music. Pairing with Apple Music, Loretta Lynn created a playlist of all of her favorite country songs from women artists. 
Some of her own songs, such as "Fist City" and "One's On The Way' are included in the playlist. The other songs span a wide range of singers. Taylor Swift, Reba McEntire and Kitty Wells are just a few of the female vocalists on the list of 50 songs. Yes, Margo Price is also included. 
This new playlist from @amazonmusic has some of my favorite songs that have inspired me throughout my career – all from great women in music! Celebrate Women's History Month today and ask "Alexa play the playlist (RE)Dux: Loretta Lynn" #NewMusicFriday https://t.co/exkYl7Jpdl pic.twitter.com/N7BNda37FY

— Loretta Lynn (@LorettaLynn) March 5, 2021
Loretta Lynn's 50th Studio Album Releases This Month
Whether by plan or coincidence, Loretta Lynn's 50th studio album comes out this month. Still Woman Enough features updated classics from her lengthy career.
Continuing with her tradition of promoting women, some of the biggest names in country music appear on the album. Reba McEntire, Carrie Underwood and Tanya Tucker all sing on the album. 
Still Woman Enough releases on March 19, 2021. 
Follow us on Twitter for more country music content.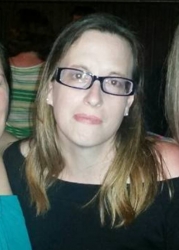 Latest posts by Jennifer Havener
(see all)