Blake Shelton admitted that Gwen Stefani could secretly be his wife. It's another year that the country star is coaching The Voice without his fiance by his side. But he still talks about her at whatever chance he can get. In a recent episode, Blake said that Gwen could secretly be his wife at this point.
But fans know that the couple doesn't keep their relationship private. They're on the cover of every tabloid, almost weekly. Plus, the two often share their relationship with their fans and followers on social media. It's kind of hard to escape the news.
That's why you're here after all. Find out what Blake had to say about their relationship.
Blake Shelton teases secret marriage with Gwen Stefani
During the third part of the blind auditions, Pia Renee performed. She sang "Master Blaster (Jammin)" by Stevie Wonder. Blake Shelton and John Legend turned their chairs around at the same time. The "Minimum Wage" singer had a feeling that Pia wouldn't choose him. But he still tried to win her over with his relationship.
He admitted that he doesn't know reggae but his famous fiance does.
"Who knows even by the time this airs Gwen Stefani, she could even be my wife by then," Blake told John.
But the "Hallelujah" collaborator didn't believe him. "Breaking news!" he jokingly said.
The country crooner tried to do his best. Blake even joked that Gwen is "delivering twins right now" while he's "here working." He then said that he's been learning about reggae music because of his relationship with the No Doubt singer.
But Pia ended up choosing John. It makes sense since she performed a reggae song. Kelly Clarkson joked that Blake's pitch was "maybe the saddest display ever."
While Blake joked about being secretly married, it could get the rumor mill talking. And he's not afraid to use the tabloid rumors to try to win over contestants in the singing competition.
When does the couple plan to get married?
Fans have wondered if Blake Shelton and Gwen Stefani will get married this year. The couple finally announced their engagement in October 2020. In a recent interview with Ryan Secrest, Gwen talked about their wedding plans. She said that it might not happen for a while due to the ongoing COVID-19 pandemic.
"I would say I just want my parents there at this point," Gwen told him. "My parents wouldn't come to Thanksgiving because they were so scared (about the COVID-19 pandemic), so really would rather it not be a COVID situation. I would rather not have masks and that kind of thing."
. @blakeshelton yes please! 💍🙏🏻 gx pic.twitter.com/We2zynhkYn

— Gwen Stefani (@gwenstefani) October 27, 2020
Gwen kept quiet on the wedding date. Instead, the couple is currently weighing their options. They want to put their plans on hold to see when it's safe for their family to gather again. Check back with Country Music Alley for more news on Blake Shelton and Gwen Stefani.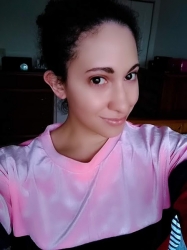 Latest posts by Chanel Adams
(see all)