Ready for some Reba McEntire this upcoming Christmas? The country singer and actress has now inked a two-movie deal with the Lifetime network. This highly anticipated deal includes one It's A Wonderful Lifetime Christmas movie, as well as a non-Christmas Lifetime movie.
Ready to learn all the details?
What We Know About Reba McEntire's Two-Picture Lifetime Deal
Just this past week, Reba signed on the dotted line and is now going to be starring in Two Lifetime movies! According to the Lifetime press release, Reba McEntire has signed a two-picture deal with the network. The two movies include  Christmas In Tune (working title) and a second movie slated for later. She will also produce.
The second film which will not be a holiday movie is in development for 2022.
Tanya Lopez, EVP of Movies, Limited Series & Original Movie Acquisitions, Lifetime and LMN is thrilled to have the country star back on Lifetime. "Reba has been a creative force in both music and television for many years. We are thrilled to have her on board to produce and star in not just one – but two movies for us."
Reba is equally excited. "I am thrilled to partner with Lifetime for a return to television movies! My fans and I enjoy their programming and loved watching the Reba show there for so many years."
What Is Reba McEntire's It's A Wonderful Lifetime Christmas Movie About?
This Christmas, Reba McEntire will be part of the It's A Wonderful Lifetime 2021 holiday movie lineup. Her upcoming movie is called Christmas In Tune. What is it all about?
This movie tells the story of Belle. She is a marketing executive who is worried she may lose her job. And remember, it is Christmas time. Using a favorite Lifetime trope, the story continues that Belle is going to save her job by reuniting a singing duo.
However, the two singers are her parents. But, this is a charity Christmas concert. Could that altruistic event reunite the couple? Unfortunately, her folks have not spoken to each other in years. Can Belle do the impossible and get them to talk, and save her job?
As Reba will be performing an original holiday song for this movie, we can safely assume, there may be at least a musical reunion between Belle's parents.
Adding some romance to the story, Belle has a little Christmas magic going on herself. She has begun her own "romantic duet" with a new man in her life. Could there be a future quartet in this Lifetime movie?
Although the cast has not been announced, we could safely assume that Reba is one of the parents. Social media may also give us another casting clue, perhaps for Belle.
According to SleepyKittyPaw, the Christmas movie
Twitter
handle, Juliet Giglio and Keith Giglio, who wrote
Christmas In Tune
, have written the last three Melissa Joan Hart movies. In addition, they will film this movie in Nashville, where Hart now lives. Could the
Dear Christmas
star possibly be starring in, producing or directing Reba's new Christmas movie? That looks like a strong possibility.
This is what the tweet says, "Expect Christmas In Tune to be filmed in/around Nashville, where Reba McEntire resides, which is also Melissa Joan Hart's new home base. Last year, Hart's Hartbreak Films produced three holiday movies for Lifetime."
In addition, Lifetime will be filming it sometime in the spring, so they best get those snow machines ordered up!
Young Sheldon
Currently, Reba McEntire has been guest-starring on Young Sheldon. She has been hysterical and has offered a lot of fun on that CBS comedy. Have you been watching?
Christmas in Tune will air on Lifetime during Christmas 2021.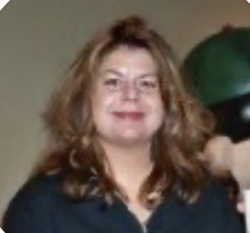 Latest posts by Georgia Makitalo
(see all)