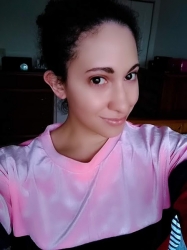 Latest posts by Chanel Adams
(see all)
The new season of American Idol shows Katy Perry as a new mom. In August 2020, she welcomed her daughter Daisy Dove with her fiance Orlando Bloom. Fellow judges Lionel Richie and Luke Bryan have offered their praises. But they might not have remembered her little girl's name.
In never-before-seen footage from Sunday's episode, Luke and Lionel filmed a spoof alongside host Ryan Seacrest. It shows them preparing Katy's daughter with everything she needs. However, they forget her name. Find out the details of the hilarious prank in the article below.
The three men play a joke on Katy Perry
According to the clip shared by People, the men of American Idol are up to no good. They pretend to forget Katy's daughter's name in this spoof. Lionel Richie, Luke Bryan, and Ryan Seacrest try to guess the baby's name.
"We got the diapers," Luke says.
"That's a check," Lionel chimed in. "Who's got the bottles?"
"Bottles are here," Ryan said, holding them up. "I've got pacifiers, extra pacifiers for when Katy's onset."
"Have we forgotten anything?" Luke asked.
"What's the baby's name?" Lionel asked.
"You're kidding me, Lionel," Ryan joked. "It's Tulip."
"It's Daffodil," Luke retorted.
"I don't know guys. I know it's a flower," Lionel said in confusion.
"Hyacinth," Ryan guessed.
"Gardenia," Richie said out loud.
"Frangipani," Luke said while deep in thought.
"Never would've figured that one out," Lionel said.
"Thank you, Luke," Ryan added. "What would we do without you, Luke Bryan?"
Katy made her big return to Idol just months after giving birth to Daisy. Luke previously told People that seeing her care for her baby is a "very beautiful thing." During her appearance on Live with Kelly and Ryan, the "Daisies" singer admits that returning to work after giving birth was "intense."
American Idol judge shares his praises for the pop star
Last month, Luke spoke to People about his fellow American Idol judge. He adored her and her approach to motherhood. Luke recalled a time when the breastfeeding mom would show up on set after she was "up nursing all night." He praised the singer and called her a "rockstar."
"Katy's in the full of the swing of things with nursing, so we've had to work around her schedule," Luke revealed. "But she's been a trouper and showing up and working like she always does. I know she's doing it on minimal sleep, so she's a rockstar."
In September, Katy posted a series of tweets about her experience of returning to work while becoming a new mom. She declared that "being a mom isn't a full-time job." Then, she advised her friends and followers to "call your mom and tell her you love and appreciate her and advocate for paid family leave!"
American Idol airs Sunday nights at 8 p.m. ET on ABC.