Miranda Lambert is opening up about her marriage to Brendan McLoughlin amid the tabloid rumors. She's learned a lot about their relationship since quarantining together. The country singer even joked that she's especially learned that Brendan can "really can put up" with her. Miranda talked about their marriage ahead of the 2021 Grammys.
Prior to the event, the "Bluebird" singer spoke with PeopleTV correspondent Jeremy Parsons. She was up for three nominations. But she ended up snagging one award for Best Country Album for Wildcard. She even performed her hit single on the Grammys stage.
2021 Grammy winner opens up about her marriage
In an exclusive interview with People, Miranda Lambert talked about her marriage to Brendan McLoughlin. She admits that she's learned a lot. The two had a whirlwind relationship after they met backstage at Good Morning America. The couple just celebrated their two-year anniversary back in January.
During the interview, Miranda spoke out about her road trips amid quarantine. She admits that she's glad that she and her husband got to spend so much quality time together.
"When you travel for a living, sometimes you don't want to travel on your time off, so that was another positive thing about being forced to be off the tour," Miranda said. "I got to go actually see some things."
The duo spent most of their time listening to crime podcasts while on the road. Then, the "Little Red Wagon" singer joked that her husband "really can put up with me." She saw it as a blessing. Miranda addressed their fast-paced relationship.
"We got married not that long ago and so we really had a lot of togetherness," Miranda continued. "We got to really know each other. It was fun."
Last month, Miranda dished more about their marriage. She admitted that being in quarantine helped kept their marriage alive in an interview with Sirius XM's Storme Warren, according to Us Weekly.
"We didn't date very long before we got married. And so we sort of got to just really, really, really get to know each other," the Pistol Annies frontwoman explained. "It was just us two with no distractions, at my farm outside of Nashville. And so I was really thankful for it because it made us really strong."
Miranda Lambert and Brendan rocked by marital troubles
According to OK! Magazine, Miranda Lambert is "desperate for some space" from her husband. She's not happy having so much quality time, a friend told the tabloid. The singer is making her trip to Texas come April for her first concert in over a year. But she reportedly told Brendan that "he shouldn't come because it will be all work and no play. But she really just wants to get away from him for a while."
While their relationship moved quickly, they have built something strong along the way. The couple was able to get to know each other while in quarantine. Miranda and Brendan quickly took the next step as soon as they met. Late last year, OK! Magazine reported that she wants to start a family as soon as possible.
Are you surprised about these rumors? Sound off in the comments below.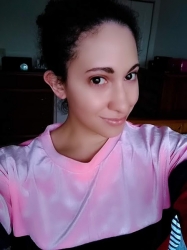 Latest posts by Chanel Adams
(see all)