Miranda Lambert fans went after Blake Shelton on Grammys' night. The country singer won Best Country Album for her album Wildcard. The "Bluebird" singer already had a great night. She performed the hit song and had three nominations before the awards ceremony even began.
Earlier in the evening, Miranda won her first award for Best Country Album. Fans agreed that it was a well-deserved win. They shared their praise for their icon on social media. However, some couldn't help but bring up Miranda's former marriage with Blake Shelton. Read on to see what they had to say and how they roasted him.
Blake Shelton gets roasted
Miranda Lambert and Blake Shelton wed in 2011 after a year of dating. But they ended up divorced in 2015. Both singers have since moved on. Miranda moved on with former police officer Brendan McLoughlin. Meanwhile, Blake continues to make news with fiance Gwen Stefani.
Miranda's fans came after Blake after her big win. They took to Twitter to roast the "Minimum Wage" singer. They took note of the fact that Miranda has a Grammy, while Blake doesn't have one. Here are just some of the comments:
"Number of #Grammys. Miranda Lambert: 2. Blake Shelton: 0."
"Miranda Lambert 100% deserves any Grammy solely because she used to be married to Blake Shelton and that man is the worst. She really won by leaving him."
"can I just say good for miranda lambert and f*** blake shelton forever."
"Random memory: I went to my sorority's national convention in 2015, and there was an extended discussion on the Miranda Lambert, Blake Shelton divorce during official events."
Fans couldn't help but bring up Miranda and Blake's divorce. While most of them didn't directly tweet at The Voice coach, he sure got quite the roasting. Miranda's fans were happy to see her win big at the Grammy Awards. They feel that it was a long time coming, and it was sweet revenge against her ex-husband.
Miranda Lambert gets another honor
Miranda Lambert has something else over Blake Shelton. She became the first female artist to own a Broadway bar. As Country Music Alley previously reported, the exes are going to become unlikely neighbors. Lower Broadway will have its first branded venue with a female country artist's name.
"In true Miranda Lambert fashion, the two-time Grammy Award-winning artist will make history in 2021 by partnering with TC Restaurant Group to become the first female country star to have a bar and restaurant on Broadway in Nashville, Tennessee," TC Restaurant Group confirmed in a statement to the Business Journal. "TC Restaurant Group and Miranda Lambert are excited to release more details in the coming week."
Miranda's lambert is called Miranda Lambert's Casa Rosa. In 2018, the Nashville Business Journal polled its music industry professionals. It read: "Which female country star should open a downtown bar?" Miranda won 36% of the vote.
What are your thoughts on Miranda's win at the Grammys? Sound off below in the comments section.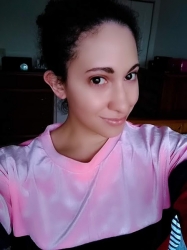 Latest posts by Chanel Adams
(see all)