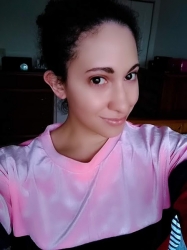 Latest posts by Chanel Adams
(see all)
Gwen Stefani and Blake Shelton seem so in love. It's been five years and the couple still can't get enough of each other. The honeymoon period from when they started dating in 2015 still hasn't lifted. Gwen and Blake often show up on each other's respective Instagram accounts.
What also helps is that they're both coaches on The Voice. It's the very place where the couple fell in love. They both helped each other with their breakups. Blake went through his divorce from Miranda Lambert, while Gwen was dealing with her divorce from Gavin Rossdale.
But is there another ex that's on Gwen's mind?
Gwen Stefani shares her heartbreak
Gwen Stefani recorded the popular album Tragic Kingdom with her band No Doubt. Now, she's looking back at that project 25 years later. At the time, she was going through a public breakup with bandmate Tony Kanal. Some fans wish the couple was still together to this day. Does Gwen also feel the same way?
On Monday, March 15, she made an appearance on Jimmy Kimmel Live! During the interview, the 51-year-old singer recalled her feelings on making that 1995 album. As fans know, most of the songs are about her relationship with her ex-boyfriend and bandmate Tony Kanal. To this day, it's still hard for her to listen to some of those songs.
"The whole purpose for the Tragic Kingdom is the breakup, the heartbreak," Gwen explained. "There's a lot of feelings. Even in that record, when you say the words 'tragic kingdom,' my heart still kind of broken. 'Cause those songs were about a really sad time for me."
Despite her sad girl feelings, Gwen feels "nostalgic" to see the social media posts celebrating the album's anniversary. But she doesn't always get good feelings from that. Gwen admitted that it's been "kind of depressing." She also called it "a very strange feeling."
So, does that mean No Doubt is getting back together?
As for whether Gwen Stefani will reunite with Tony and her other No Doubt bandmates, that's all up in the air. The band went on a hiatus in 2014. The Voice coach told Jimmy Kimmel that she "has no idea what the future is with the band."
"I never would have imagined that we would have put the 30 years into it that we did in the first place, you know?" Gwen continued. "If I could predict the future, I would tell you."
The group has reunited several times throughout Gwen's career. But it appears that the band is still on their hiatus. They last performed together at the Global Citizen Festival, which included the release of their 2012 album, Push and Shove. In the meantime, Gwen revisited her No Doubt days with the release of the new music video "Let Me Reintroduce Myself."
What are your thoughts? Do you think Blake is Gwen's true love? Or do you think her heart still belongs to Tony? Sound off below in the comments.