Kelly Clarkson went all out for St. Patrick's Day. The talk show host performed a cover of Coldplay's "Green Eyes." During the Wednesday, March 17 broadcast, she opted for a mellow edition of "Kellyoke." Meanwhile, fans are just happy to see the segment back after its week-long hiatus.
Kelly has received lots of praise for her cover songs. Viewers look forward to seeing what she's going to perform at the top of every show. Her "Kellyoke" segments have brightened many people's days – especially during these challenging times. The daytime host is still in the midst of her divorce from Brandon Blackstock.
So, it made sense that she would perform an emotional song.
Kelly Clarkson perfectly sings this Coldplay cover
The "Behind These Hazel Eyes" went green for her St. Patrick's Day episode. Kelly Clarkson was decked out in an emerald green dress with a brown leather wild belt. She performed a chill cover of Coldplay's "Green." Clarkson last performed the song in 2002. But this song had a sense of heartache with her Texas twang. Clarkson's vocals soared amid the arrangement from her backing band, Y'all.
This cover made sense for St. Patrick's Day. Meanwhile, Clarkson's band wore green hats and matching suits as they performed the track from Coldplay's second album, A Rush of Blood to the Head. The singer has been on a roll with her epic covers on "Kellyoke." Previously, fans praised Clarkson's cover of Chris Isaak's "Wicked Game" on Tuesday and Faith Hill's "Keep Walkin' On" on Monday.
Check out her cover of "Green Eyes" on "Kellyoke" in the video below.
This performance has significance
Kelly Clarkson performed the mellow song during the second St. Patrick's Day amid the coronavirus pandemic. So, it's very sad and sorrowful for many reasons. People are missing get-togethers and intimate moments during this time. But it's also brought some significance to Clarkson's personal life.
In June 2020, The Voice coach filed for divorce from her estranged husband Brandon Blackstock. The couple was married for nearly seven years. They share a daughter River Rose, 6, and son Remington Alexander, 4. In November 2020, the exes agreed to joint physical and legal custody of their children, with Clarkson having primary custody of their children.
Singer finds co-parenting "tough" but necessary
During her interview with Khloe Kardashian on her hit daytime show, Kelly Clarkson discussed her situation with Blackstock.
"You speak about co-parenting, and I'm doing that right now too," she told Kardashian. "It's tough… I know with me and Brandon, it's just a difficult thing because we're in different places, and it's like, we both agree on the main things, but it's a hard thing when you're not together all the time, for me personally."
Later on in the interview, Clarkson said she and her ex will always "focus on" their kids first and foremost. In the meantime, her divorce continues to play out in the headlines. But Clarkson is keeping herself busy with her daily talk show and the new season of The Voice. She's also turned her heartbreak into art and wrote 60 songs inspired by their split.
What are your thoughts on Kelly's Coldplay cover? Sound off below in the comments.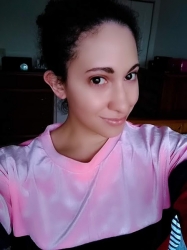 Latest posts by Chanel Adams
(see all)