Reba McEntire has won multiple Grammys and was CMA Entertainer of the Year in 1986. But even with all of her accolades, Reba still gets starstruck. She recently opened up about what it meant to her to sing with the legendary Loretta Lynn.
Loretta Lynn's New Album Features Familiar Voices
March is Women's History Month. Fittingly, Loretta Lynn released her 50th studio album on March 19. The original "Honky Tonk Girl" re-imagined several of her biggest hits. Still Woman Enough features a spoken-word recitation of Loretta's trademark song "Coal Miner's Daughter."
The album also features one original song written by Loretta Lynn and her daughter Patsy. "Still Woman Enough" combines the voices of Miss Loretta Lynn, Reba McEntire and Carrie Underwood. The official Loretta Lynn Youtube channel released a behind-the-scenes video.
Reba was interviewed for part of the video. She spoke highly of the legendary singer. Outsider.com notes that Reba McEntire has 23 AMA nominations under her belt. But Reba is still in awe of Loretta Lynn.
During the interview, she said, She is the most special thing country music, I think, has ever had. I mean that with all my heart."
"Alexa, play Loretta Lynn's new album on @AmazonMusic" https://t.co/O1Yw7g088c
#StillWomanEnough #countrymusic pic.twitter.com/JqNGNSMOkK

— Loretta Lynn (@LorettaLynn) March 20, 2021
Reba McEntire Honored to Sing With Loretta
The behind-the-scenes video shows Reba and Carrie Underwood recording their vocals for "Still Woman Enough." Reba talks about how much it meant to her to sing with three generations of female country singers. Both Reba and Carrie came up in country music listening to Loretta Lynn songs.
Of singing with her idol, Reba said that she was "honored" to be asked to sing on the record.
"Still Woman Enough" as an anthem for Women?
Loretta Lynn once warned an interloper that "You Ain't Woman Enough (To Take My Man)" Country music has come a long way since "Stand By Your Man" was the mantra for women. On her new record, Loretta Lynn reminds women that they are "Still Woman Enough." Those words are the title of her 2002 memoir.
Not only was Reba McEntire honored to sing with Loretta Lynn, she also saw some of herself in the lyrics. "Still Woman Enough" is about never giving up. Some of the lyrics include: "I wasn't raised to give up/And to this day you know what/I'm still woman enough, still got what it takes inside."
For Reba McEntire, Loretta Lynn's strength reminds her of her own mom. She said, "And that's something [Loretta] taught me just like my mamma taught me – you be strong, you take up for yourself."
In fact, Reba thinks that "Still Woman Enough" could be an anthem that women "need to carry with them forever."
Still Woman Enough also features Margo Price on the Loretta Lynn classic "One On The Way." The album is available on digital, CD and vinyl.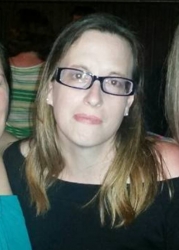 Latest posts by Jennifer Havener
(see all)