What's the secret to Tim McGraw and Faith Hill's long-time relationship? The 53-year-old country singer managed to win his wife over with a plate of food. It was his grandma's dumplings that brought them together.
It happened in the '90s when the couple wasn't famous yet. Tim needed a way to win over Faith's heart and feed her stomach. But he couldn't take her out to a big fancy dinner. Instead, he asked his grandmother for her chicken and dumplings recipe. Then, he made it himself and brought it to his neighbor at the time, Faith. Read on to see what else happens.
A bowl of chicken and dumplings brought this couple together
"This is what got me laid, was the chicken and dumplings," Tim McGraw joked during Oprah Winfrey's Master Class interview.
In the mid-90s, the pair were with different partners at the time. At the time, Faith was engaged to producer Scott Hendricks, who still produces music for artists like Blake Shelton and Dan + Shay.
"If someone is going to judge my character because I was engaged to somebody and then I left him for somebody else," Faith told People in 1998. "I can't control that. But I wasn't about to let Tim slip through my hands."
The couple married in 1996 and had three daughters together. Over the years, the duo has even toured together countless times and recorded several duets. While Faith no longer makes solo music, she will always perform with her man.
Tim McGraw and Faith Hill are still married
Some fans would consider them country music royalty. They're superstar singers and producers who have many projects under their belt. But some still want to know if the two are still married to this day. Faith Hill and Tim McGraw have one of the longest marriages in country music and all of Hollywood. They celebrated their 24th wedding anniversary in October 2020.
Of course, there have been many rumors about their marital problems. But they put those rumors to rest every time and prove that they are happily married. Faith fought back at the critics in 1998 and Tim noticed that people have been talking about their marriage poorly "since the first week" they got married. But the pair doesn't let the rumors bother them.
Tim talks about what it's like to raise 3 girls
Tim McGraw doesn't mind being the only man in the family. He shares daughters Gracie, 23, Maggie, 22, and Audrey, 19, with Faith. He says that living with all-woman has changed him for the better. In an interview with actor Garrett Hedlund for the men's lifestyle website Leo, he joked that he now cries "at Hallmark commercials."
"My daughters and my wife are having a house full of women – and being the kind of guy's guy that I am, up to doing the things I like to do – sometimes I think myself more macho than I am for sure," Tim admitted. "But they have made me such a better man. They made me see things in a different way. They taught me so much more about life, about how to be a man."
He says that having the presence of so many women helped shape him. Tim and Faith have been married for 24 years and have watched their children grow up. But there are moments when it was tough to see them go. At least they have each other to lean on.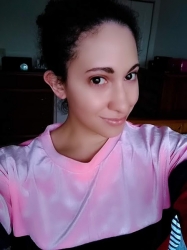 Latest posts by Chanel Adams
(see all)