Tim McGraw looks good for 53. The country star is ready for the summer. However, it just turned spring on Saturday, March 20. But that didn't stop Faith Hill's husband from posting a shirtless photo via Instagram. Fans were definitely in for a treat.
Country superstar heats up Instagram
On Thursday, March 18, the "Undivided" singer took to Instagram. He posted a series of shirtless photos. The first one showed the country hark holding up three big fish that he caught. In a second photo, he's seen talking to someone as he looks up at the sky. Then, Tim McGraw holds up another fish towards the camera.
"Summer is coming!!!!" he wrote in the caption. "Can't wait to get under the water!"
He showed off his incredible tan and impressive muscles. Fans got a good glimpse at his chisel shoulders and abs. The carousel of photos received over 29,000 likes. Most of his fans were happy with what they saw.
"Ummm… Who's looking at the fish?!?! 🤤 Faith is a lucky lady!" one fan commented. ""Surely everybody is looking at the fish 😁💕☀️," a second user chimed in.
But even some of the "Don't Take the Girl" famous friends were impressed by his physique. Tim's hair colorist Justin Anderson joked: "Ummmm someone skipped straight to summer with that tan buddyyyyyy ✊🏽✊🏽✊🏽✊🏽🤙🏽☀️" Fellow country artist Dustin Lynch added: "Starting breathing work tonight!"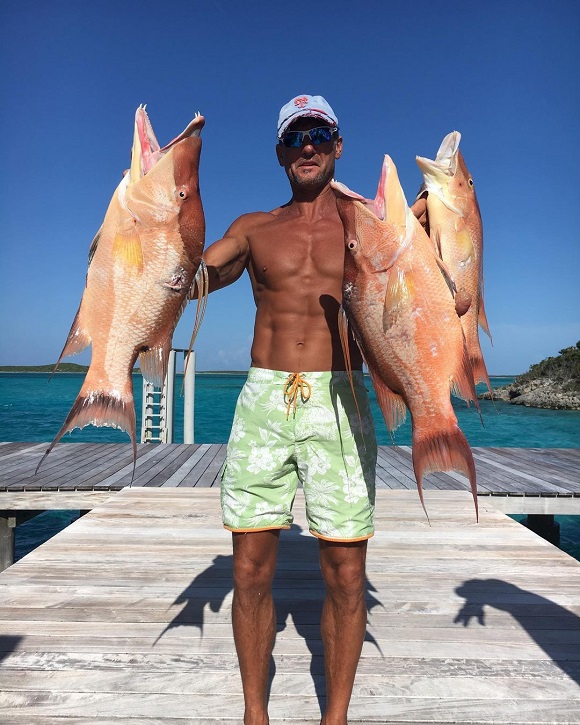 Tim McGraw loves to say fit and in shape
The country performer is a big fan of fitness, as evidenced by the previous shirtless photo that he shared on Instagram. The photo showed Tim McGraw working out his arms. In 2018, he collaborated with Snap Fitness to open TRUMAV Fitness in Nashville.
"Physical fitness is something I value," he said in a statement at the time. "It can help you lead your best life. Working out becomes a habit when it's an easy part of your every day. That's why I've partnered with SNAP FITNESS to create TRUMAV. We want to help you find what works for your fitness goals and give you a community that can inspire you to achieve them."
It's a line of "boutique fitness clubs" that's part of his partnerships with the Peter Taunton-owned health and fitness chain. This comes after it was revealed in 2017 that he landed "a two-year partnership," which also included "the development of a custom-designed fitness club."
But Tim hasn't always been so lucky. He suffered two stress fractures related to a foot injury after playing sports in October. But he's back and stronger than ever. And Tim is looking good and feeling fine. What are your thoughts on Tim's shirtless photos? Sound off below in the comments.
Check back with Country Music Alley for more news on Tim McGraw.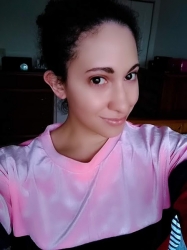 Latest posts by Chanel Adams
(see all)