For the first time ever, Kelly Clarkson and Jake Hoot will perform their song "I Would've Loved You" live. Their new duet will air on The Kelly Clarkson Show this coming week. While the two have performed the song live on The Voice, this will be a special treat for fans. In addition, their upcoming performance will be a first for their full band.
Together, Hoot and his coach won the previous season of The Voice. On Wednesday, January 27, the two announced their new single, which was accompanied by a powerful music video. "I Would've Loved You" is a track featured on Clarkson's EP, Love Out of Time. This song came out amid Clarkson's divorce from Brandon Blackstock.
Kelly Clarkson and Jake Hoot will perform live on the daytime show
Fans cannot wait for Kelly Clarkson and Jake Hoot to perform their song. This coming week, the two will sing "I Would've Loved You" live on The Kelly Clarkson Show, according to Music Mayhem Magazine. The talk show host already makes headlines for her epic "Kellyoke" performances. Now, fans get to see the singer perform one of her own songs, which is a rare treat.
In addition to a performance from Clarkson and Holt, actor Ian Somerhalder will also appear for an in-studio interview on Wednesday, March 31. Previously recorded, the televised broadcast will also include an interview with Sharon Stone as well as a conversation and appearance from MILCK. Ahead of the episodes, NBCU published the photos of Somerhalder as well as Hoot and Clarkson's upcoming performance. Fans can check out the photos on Headline Planet.
Why this song is super-relatable
Jake Hoot co-wrote "I Would've Loved You" alongside Dean Sams from Lonestar and Jamie Lloyd. While Kelly Clarkson is known for her songwriting abilities, she didn't write this song. Upon penning the song, Hoot had a feeling that Clarkson would be the perfect person for this duet. In a previous interview, he explained the meaning of the song, which fits Clarkson's personal life.
"I Would've Loved You is a song about how the choices we make and the consequences that follow," Hoot explained at the time. "It is a story about someone who has so much love to give, but due to the other person's decisions, that love turns into a hate that lasts forever. I am so honored to have written this song with Jamie Floyd and Dean Sams, who are both incredible writers. I am beyond thankful to Kelly Clarkson for believing in me and recording this song with me! Can't wait for y'all to hear it."
In an interview with TODAY Show hosts Jenna and Hoda, Clarkson admitted that the song is "relatable" to her and other people. The singer also shared that the song's message is unlike anything that she's heard of before, which is why she had to be on it.
"It's very hard to write a fresh idea, right now, you know what I'm saying?" she said. "Like the messages have already all been said and I've never heard anything quite like this."
In 2020, Hoot appeared on The Kelly Clarkson Show to perform his song "Better Off Without You." Clarkson and Hoot will perform their new song on Wednesday, March 31.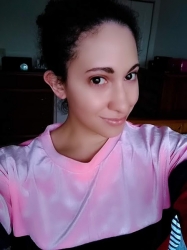 Latest posts by Chanel Adams
(see all)