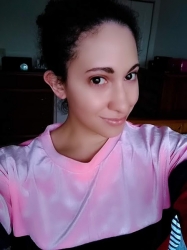 Latest posts by Chanel Adams
(see all)
Country star Kenny Chesney shared the details of his duet with Kelsea Ballerini. The two worked together on their song "Half of My Hometown." Kenny admitted that he won't just collaborate with anyone. But he felt such a strong connection to this song that he knew that he wanted to collaborate with the young singer.
The singer made an appearance on Today's Country Radio with Kelleigh Bannen on Apple Music Country. During the interview, Kenny revealed the feelings he had when he listened to the song for the first time. The track is featured on Kelsea's 20202 album, Kelsea. Those feelings came from the area they both grew up in.
Kenny Chesney shares the story of "Half of My Hometown"
Both Kenny Chesney and Kelsea Ballerini grew up in the Knoxville area of East Tennessee. While they didn't grow up in the same "hometown" – sort of speak – they did share similar feelings from those nearby areas. Kelsea was the one who reached out to Kenny about collaborating. She wanted to know his thoughts on the song.
"And I listened to it, and it was hard to listen to because it was so beautiful and it was so much about not only her life, but it was about my life and the same roads we drove down and I knew I wanted to sing on it," Kenny admitted.
His fellow country artists ask to work with him all of the time. Most of the time, Kenny is the one who's turning him down. When Kenny first heard this track, those nostalgic feelings sprang upon him. Suddenly, Kenny was brought back to memories of high school. He admitted that he couldn't say "no" to Kelsea and he has no regrets since.
"I'm really proud of it," he explained. "And I told her when we were done with it, that I was glad she asked me, but I'm very proud that I'm on that song with her. If the song was terrible, I wouldn't sing on it, because trust me, I get asked to sing on a lot of records and I turn them down because the song just isn't perfect for me to sing on. But when I heard 'Half of My Hometown' I just went, 'Yep, I'm going to sing on this song.'"
Tour postponed until 2022
In the meantime, Kenny Chesney had to postpone his Chillaxification Tour once again. Due to the ongoing coronavirus pandemic, the stadium tour got pushed back into 2022. It was originally scheduled for 2020 and then was postponed until 2021, and now is slated for 20211 under a new name with different opening acts, according to a press release obtained by Rolling Stone.
"All of the stadiums on the 2021 itinerary will still host Chesney's 2022 tour. It will be a completely new show with a new name, a new line-up, lots of new music, and plenty of the songs people come to hear," it reads.
In addition, Kenny released a lengthy letter to his fans. He admitted "there is still too much unknown" with the novel virus. The "Knowing You" singer says he "won't take chances with people I love." Regardless, Kenny will kick off the tour in Tampa and tour 18 cities, ending at Gillette Stadium in Foxborough, Massachusetts.