On the Friday, March 26 broadcast of The Kelly Clarkson Show, the host put her spin on a Jackson 5 classic. Along with her band Y'All, she sang the classic song "Who's Lovin' You." Kelly continues to receive rave reviews for her cover songs. There hasn't been a time when fans haven't liked a performance.
In each of her segments, Kelly gives it her all. Her "Kellyoke" covers take fans back to the time when she had to prove herself on American Idol. It's the reason why she became the popular singer and songwriter that she is today. Kelly showed off her vocal chops in this performance, which had a soulful feel.
Check out this incredible Jackson 5 cover
Kelly Clarkson wore a striped dress and black boots for this low-key performance. Orange lights flashed behind her as she once again sang her heart out. Jackson 5 covered the Motown ballad in 1969, but it was originally written by Smokey Robinson. He recorded it with his group the Miracles on their 1961 album, Hi… We're the Miracles.
Many other artists have covered this song over the years, including the Supremes, the Temptations, and Michael Buble. Once again, Kelly showed off her singing prowess. The Voice coach got rave reviews from her fans. They can't wait to hear more from the singer before her hit daytime show wraps up for the summer. Here are just some of the glowing comments:
"She's so good I wanna cry."
"I just died. On the 1 st note. Yassss Queen Kelly."
"OMG! I just LOVE Kelly's voice!! She kills it EVERY TIME!"
"I'm fully convinced she could sing the telephone book."
"Her vocals are on FIREEEEEEE! The set designer should be getting an award anytime now…"
"This must be one of the toughest songs ever. And she killed it like hell!"
Kelly is always on a high note with her "Kellyoke" covers. Last week, she covered her first-ever Adele song on the show. She brought her own twist to the 2016 hit song "Water Under the Bridge." Fans have been dying to hear Kelly cover an Adele song and their wish finally came true.
Previously, she sang an emotional cover of "Unchained Melody" by the Righteous Brothers. She has also performed many country covers on the show. Kelly sang Dolly Parton's "Hard Candy Christmas," Kacey Musgraves' "Rainbow," and The Chicks' "Sin Wagon." So far, there isn't a song she can't sing well.
Who is Kelly Clarkson loving these days?
Kelly Clarkson opened up about her divorce from Brandon Blackstock. She's still in the middle of their split. When she interviewed Gwyneth Paltrow on her talk show last week, she asked for some life advice from the Goop founder. That's when Kelly admitted that she can't see herself getting married again.
She can't make anyone else a priority except herself at this time. Gwyneth said that it was "probably the hardest thing" she's ever done because she had to "learn the lessons" from her previous marriage. She married her husband Brad Falchuk in 2018. But she has a feeling that Kelly will find love again.
The "Behind These Hazel Eyes" singer doesn't even have dating on the brain. Last month, she admitted that she's dating herself these days. What are your thoughts on Kelly's cover? Sound off below in the comments.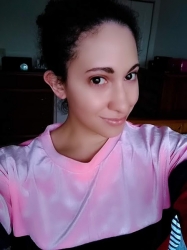 Latest posts by Chanel Adams
(see all)