Kelly Clarkson net worth is on the climb. Her career is on a high with her popular daytime talk show, The Kelly Clarkson Show, and her involvement with NBC's The Voice. Currently, she is one of the highest-paid judges on the show. Fans agree that Kelly is a gifted actress, singer, songwriter, and television personality.
She built her career after her win on Season 1 of American Idol. Now that she's a coach on The Voice, her net worth continues to rise. She has come a long way she won the $125,000 prize for the first season of Idol. She's now making a good amount of money for sitting in one of the red seats on the singing competition show.
What is her net worth?
Wondering how much is Kelly Clarkson worth? According to Celebrity Net Worth, she has an estimated net worth of $45 million. Most of her worth comes from her music. The pop star released her first single "A Moment Like This," which hit the top of the pop charts within its first week.
It hit No. 1 on the Billboard Hot 100 and became her best-selling single of 2002. Her first album, Thankful, was just as successful. It debuted at No. 1 with over 297,000 copies sold. Kelly's first single from the album titled "Miss Independent" also ended up in the top 10.
Since then, the singer-songwriter has released a total of eight albums. She has over 100 number ones on the Billboard charts. If that's not enough, Kelly has sold over 25 million albums and 45 million singles worldwide, including 14 million albums and 35 million digital sales in the U.S.
The singer has also written children's books. In 2016, she scored a book deal with HarperCollins and published two books – River Rose and the Magical Lullaby and River Rose and the Magical Christmas.
How much does Kelly Clarkson make on 'The Voice'?
Kelly Clarkson net worth has secured her for a lifetime. In 2018, she joined The Voice. At the time, she was in the midst of a bidding war with the American Idol reboot. ABC network decided to reboot the show at the same time that The Voice offered Kelly one of the spots in the four red chairs.
The Voice ended up winning and offered Kelly a reported $14 million per season, according to Life & Style. American Idol lost the bidding war and hired Katy Perry to join their celebrity judging panel. Now, Kelly is a coach alongside her fellow coaches Blake Shelton, Gwen Stefani, and John Legend. In all of her seven seasons, she has coached three winning contestants.
Does she also have her own talk show?
Kelly Clarkson expanded her empire with her own talk show. She launched The Kelly Clarkson Show in 2019. In its debut week, the show premiered with over 2.6 million viewers and had a household rating of 1.6, which is the best for a first-run syndicated show since Katie aired in 2012.
What also helps is the show's popular "Kellyoke" segments. Each morning, viewers look forward to seeing what song she'll cover. Every cover is fan-requested. Kelly Clarkson net worth is a reflection of her hard work and success in both television and music.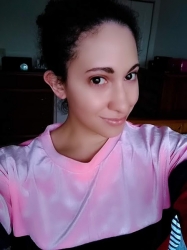 Latest posts by Chanel Adams
(see all)