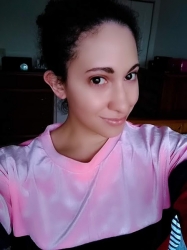 Latest posts by Chanel Adams
(see all)
Carrie Underwood is in incredible shape. The country artist is committed to her daily workout routine. Her passion for health and fitness had flourished into a health and wellness brand. Calia by Carrie Underwood is one of the most popular brands at Dick's Sportings Good.
The "Before He Cheats" singer just celebrated the sixth anniversary of the brand. In an Instagram post, Carrie teased that there is more to come. She remains committed to this passion, even by working out regularly. The songstress likes to mix it up, but there is one workout move that even she isn't a fan of.
Why she doesn't like this workout
Carrie Underwood has made it clear that health and fitness are integral to her brand and daily life. Over the past 15 years, she's achieved her personal fitness goals. She's even built up a successful empire with her book, FIND YOUR PATH: Honor Your Body, Fuel Your Soul, and Get Strong with the Fit52 Life along with a corresponding mobile app, Fit52.
Carrie wants to help her fans achieve their own health and fitness goals. In an interview with CMT Radio's Cody Alan, she remarked that it's "so great to see the line expanding." Even her closet is filled with workout duds. While she's devoted to her workout routine, there is one move that she doesn't like to do.
"I hate burpees, I hate burpees so much," Carrie admitted with a laugh. "My trainer Eve Overland, she loves burpees, and she will do the most insane variations of burpees, and I am just like, 'No.'"
Carrie would rather workout with ease. In a previous interview with InStyle, she said that she would rather focus on maintaining lifestyle habits. But that doesn't mean she will push herself. Instead, she asks herself whenever she needs to switch up her diet or fitness routine.
Carrie Underwood offers some simple tips
In January, Carrie Underwood admitted that she and her husband, Mike Fisher, talked about those who overhaul their lifestyles. Instead of setting New Year's resolutions, they decided to inquire from within. Rather than counting calories or spending hours at the gym, they wanted to incorporate things that felt good to them. It's the easiest thing that most people can do to improve their own lives.
"So I feel like it's so important to incorporate good things into your life," Carrie continued. "It is a lifestyle, it is a marathon. It's not a sprint."
@carrieunderwood may be a fitness guru, but she draws the line at burpees! Check out why @CodyAlan's favorite exercise is the only one she refuses to do 💪 pic.twitter.com/mL12McXFd3

— CMT Hot 20 Countdown (@cmtHot20) March 29, 2021
For example, you shouldn't push yourself so much at the gym that you hurt yourself. Carrie learned the hard way when she suffered a minor neck injury. She also advised her fans not to make any changes that they can't see themselves doing within a year from now. Also, they shouldn't restrict themselves so much that they "start working out at an unsustainable pace."
The simplest way to make changes in your life is to choose healthier snacks or to go for a walk after work. The more smaller choices you make, "the more you learn about nutrition and fitness." Carrie always asks herself if she can see herself doing this within a year. If she can't, she does away with it.
Instead of following someone else's fitness or diet routine, people should create their own. That's wise advice from a woman with a successful health and wellness brand.