So far, Gwen Stefani has released two new songs – "Slow Clap" and "Let Me Reintroduce Myself." However, she doesn't have a release date for her new album. The 51-year-old singer is still enjoying the creative process. Gwen revealed in a new interview that she's still writing new music.
The No Doubt frontwoman performed her new single and teased her new music during Wednesday's broadcast of Good Morning America. Fans have been looking forward to Gwen's return to pop music. Prior to these releases, she has only collaborated on country duets with her fiance Blake Shelton. Both of her new songs will appear on her forthcoming studio album, which has yet to be announced.
Gwen Stefani is enjoying making new music
On GMA, Gwen Stefani admitted that she was ready to make new music. For the first part of last year, she quarantined with Blake at his Oklahoma ranch. Since then, the couple has traveled back and forth between Los Angeles and Oklahoma. They even had an unusual date over the weekend.
Now, the singer is getting back to making music. She's spent most of her time taking care of her three sons, Kingston, 14, Zuma, 12, and Apollo, 7. Gwen decided to make the most of her time and write music. The uncertainty surrounding the coronavirus pandemic gave her an outlet.
"We were in lockdown for over 100 days in Oklahoma. It was amazing to be able to pause and just be with the kids and not really know when we were going to be out, in a way," Gwen explained, as quoted by UPI. "But I feel like doing the mom thing for that long consistently, I was really inspired to do some music."
Gwen Stefani talks about her career and upcoming music!@gwenstefani@tjholmes https://t.co/NnjRMtDFvl pic.twitter.com/E9wFwgH0tQ

— Good Morning America (@GMA) March 31, 2021
She does not have a release date for her new album. Gwen said that she's still making music, but she said the songs are "full of joy and hope." Currently, she's in the midst of writing new songs. She's just enjoying the process of dropping new singles and actively working on her album as she goes along.
"I think that's what's been really fun about this project, is to be able to drop singles and actually still be working on new music as I'm doing it," she continued. "That's new for me, so that's kind of what I'm doing right now, just in the studio writing and being creative."
Blake is coming out with a new album, too
Gwen Stefani isn't the only one working on new music. As Country Music Alley previously reported, she gets "so mad" when he refuses to write music with her. In July 2020, the couple release the duet "Happy Anywhere." Earlier this week, Blake finally announced his new album, Body Language.
His 12th album will feature 12 tracks, including "Happy Anywhere" and his new single "Minimum Wage." However, Blake did not write or co-write any of the tracks. Unfortunately, Gwen could not get her fiance to write any songs with her. Rather, Blake revealed in his press release that he and his songwriters have "explored new sounds" while staying true to his country roots.
Check back with Country Music Alley for more news on Gwen Stefani.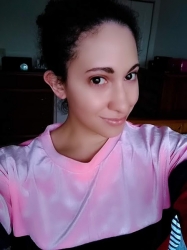 Latest posts by Chanel Adams
(see all)