Kelly Clarkson and her band Y'all gave a soulful performance of "If I Were Your Woman" by Gladys Knight & the Pips. This comes amid her ongoing divorce from Brandon Blackstock. Unfortunately, their divorce took an ugly turn in recent months. The singer continues to put on a brave front on her daytime talk show.
The Kelly Clarkson Show has gotten a lot of praise for its segments. The Emmy-winning talk show is uplifting in these challenging times. Viewers look forward to seeing which song Kelly will cover at the start of each episode. The talk show host has also become known for her heart and sense of humor.
Watch this latest "Kellyoke" cover
Kelly Clarkson is still in the midst of her divorce from her estranged husband Brandon Blackstock. The couple married in 2013 after two years of dating. In June 2020, the American Idol alum filed for divorce, citing "irreconcilable differences" as the reason behind their split. The couple shares two children, River Rose, 6, and Remington Alexander, 4.
On a recent episode of her talk show, she performed a sultry rendition of Gladys Knight's song "If I Were Your Woman." The singer stood at the microphone in a brown and black dress. Kelly crooned her heart out, allowing her vocals to take center stage. Once again, fans were impressed with Kelly's performance.
"I think Gladys would be proud. Kelly, you're amazing!" one fan wrote.
"I like all of 'Kellyoke' videos before watching them because I know she's going to kill it every time with every sing," another user wrote.
Some noticed Kelly's increased confidence in her ability to perform every song with ease. Others were just speechless and out of compliments to give her. The singer stuck true to the original, but she still put her own twist on it. Now, fans are hoping that Kelly will sing more Motown music in the near future.
Reba McEntire revealed that Kelly Clarkson is "really suffering"
Kelly Clarkson is using the support of her friends during this time. Reba McEntire was married to Brandon's father, Narvel Blackstock. The legendary superstar has been there for Kelly as they're good friends. She recently revealed that the divorce affected Kelly in a way that fans didn't get to see on The Kelly Clarkson Show or The Voice.
"As Brandon's former stepmom, Reba has a rare insight into the situation," an insider told OK! Magazine about Reba's input. "She can see Kelly's really suffering."
Previously, Kelly had to deal with a lawsuit from Blackstock's Starstruck Management Company for $1.4 million in unpaid missions. The "Because of You" singer fired back with her own lawsuit, alleging that she is owed "unconscionable fees" for illegal services. Despite the messy divorce, Reba refuses to pick sides. She's still supportive of both Brandon and Kelly, according to Us Weekly.
Check back with Country Music Alley for more news on Kelly Clarkson.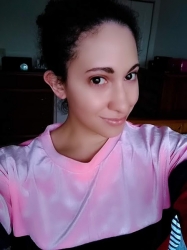 Latest posts by Chanel Adams
(see all)