Taylor Swift is up to something again. The country superstar has fans guessing who she's collaborating with next. On Friday, April 2, the 30-year-old singer took to Twitter to share a cryptic message. In her tweet was a gold box that had messages about her upcoming "from the vault" releases that will be featured on Fearless (Taylor's Version).
Fans have a feeling that Swift is teasing a collaboration with Keith Urban. The singer is going back to her country music roots. This comes after she released two quarantine albums – Folklore and Evermore – which had hints of country, along with folk and Americana.
Taylor Swift teases new collaboration
Taylor Swift surprised her fans with a mysterious tweet on Friday. She tweeted: "The vault door is about to be as unhinged as you'll think I am after you watch this video. Level: Expert. Happy decoding!" As fans know, Swift loves to drop Easter Eggs when it comes to her music. Since Easter is around the corner, it would make sense for the singer to drop a cryptic video around this time of year.
The 30-second clip featured jumbled words appearing out of the vault. Fans could also hear Swift's voice, but they couldn't understand what she was singing. Some fans think that the video announced the name of each vault song even though they appear out of order. However, it could be a challenge to guess each of the songs.
The vault door is about to be as unhinged as you'll think I am after you watch this video.

Level: Expert

Happy decoding! pic.twitter.com/xBXBXGVcdb

— Taylor Swift (@taylorswift13) April 2, 2021
In February, Swift announced that she will release six never-before-heard tracks on Fearless (Taylor's Version), which is set to drop on April 9. Fans guessed that the remaining songs from the vault are "Bye Bye Baby," "Mr. Perfectly Fine," "That's When" and "We Were Happy." Swift has yet to confirm these guesses. Fans also have a feeling that she's collaborating with country singer Keith Urban.
Many had a feeling that "TEKHI" and "RUNBA" suggested a collaboration between the two. On Friday afternoon, both Taylor Swift and Keith Urban's names trended on Twitter in the United States. There are also other theories floating around that there's a Morse code message in the audio. Swift did say this is an "Expert"-level Easter Egg.
She dropped her collab with Maren Morris
Last week, Taylor Swift released the first song from the vault. The song titled "You All Over Me" featured Maren Morris. It turns out that she won't be the only collaboration on the album. Their song can also be found in the video under "EMNRA" and "SROIRM." Also, the rearranged letters of their collab are also seen.
This bizarre video also hints at the tracklist. So far, Swift has left fans up to this challenge to solve it for themselves. They have one week to work on it until she re-recorded album drops. Swift really left them with a doozy this time around.
What are your thoughts on Taylor Swift's cryptic video? Do you agree that she's collaborating with Keith Urban? Sound off below in the comments.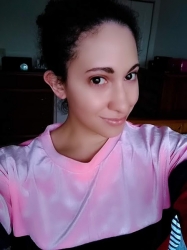 Latest posts by Chanel Adams
(see all)