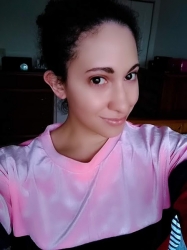 Latest posts by Chanel Adams
(see all)
Maren Morris wore nude underwear for her latest photo. Her Instagram post came with an empowering message. The country star refuses to "snap back" after giving birth. Her fans loved Maren's refreshing and body-positive message.
The 30-year-old shared a candid photo from her bed. She revealed what her body looks like a year after becoming a first-time mother. In March 2020, the singer and her husband, Ryan Hurd, welcomed their baby boy. During that time, Maren refused to share photos of her son after getting mommy-shamed by strangers on the internet.
However, that hasn't stopped her from sharing photos of herself.
Maren Morris is confident in just underwear
The "Girl" singer addressed the "pressure" that she and other new mothers face about snapping back after giving birth. On Friday, April 2, Maren Morris shared two photos on her Instagram feed. The first photo showed her rocking her confidence in a nude bra and matching underwear. In the second photo, Maren does side planks in a gray Nike sports bra and matching leggings.
In her post, she told her followers that she is making a promise to "'trying to get my body back' again. no one took it, i didn't lose it like a set of keys. the pressure we put on mothers to 'snap back' is insurmountable and deeply troublesome." Maren said that all moms are "f***ing bada**" and that she's "proud" of them.
Over 206,000 followers liked Maren's post. Fans always liked the singer's ability to keep it real, especially on social media. This post proved to be popular among her fellow country artists, many of which took to the comments section to show their appreciation with message and emojis.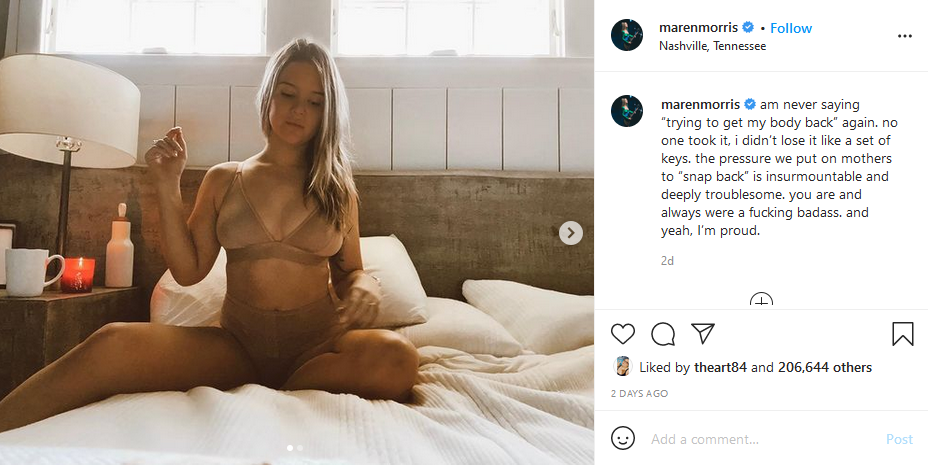 "It's ridiculous to think we expect women's bodies to CREATE AND HOUSE AND BIRTH ANOTHER BODY & then we expect them to bounce back to what it looked like in our early 20s before creating another human," Caylee Hammack wrote. "All mothers are miracles. You are beautiful, inside and out, always. This caption is as lovely as you."
Of course, the singer received her share of trolls. Last year, one user told her to put down the Botox. "The Middle" singer clapped back and said that her "Botox has long worn off." Maren has been fighting critics ever since then.
Country singer gets compared to Khloe Kardashian
When Maren Morris attended the 2021 Grammy Awards last month, fans mistook her for Khloe Kardashian. Here are just some of the comments on Twitter, according to Kiss 95.1 FM:
"Is it just me or is 2021 Maren Morris looking more and more like 2016 Khloe Kardashian?"
"Why is Khloe Kardashian getting a Grammy?"
"maren morris is khloe kardashian-ing."
"y'all going to hell for comparing maren morris to khloe kardashian and i will personally see to it."
"Have we ever see Maren Morris and Khloe Kardashian in the same room?"
Much like Khloe, Maren can't escape the plastic surgery speculation. The "Common" has dealt with scrutiny for going under the knife, according to Life & Style Magazine. Online trolls accused Maren of getting a facelift, lip fillers, rhinoplasty, among other things. Despite the reaction she gets, Maren stays true to herself.