If any country music star is unlikely to have a TikTok, it's Randy Travis. But not only does he have a TikTok account, he has amassed hordes of followers. Travis gave one of his fans the best day of their life on the social media platform. 
Keep reading to find out what went down on the social media platform.
Everyone Has TikTok – Including Randy Travis
TikTok is one of the hottest social media app at the moment. The video-sharing app allows users to record and share a video clip.. with a catch. The clip can only be one minute or less.
Perfect for a generation with a short attention span, right? Well, the older generations are flocking to TikTok in record numbers. It's also immensely popular for entertainment stars, including musicians. 
Randy Travis is one of the unlikeliest users. A stroke in 2013 left him with mobility and vocal issues. Many people use TikTok to share music, but Randy Travis found an inventive use for it. 
Oftentimes, the creator of the TikTok video doesn't speak in the short clips. Instead, they rely on pop-up captions to get their point across. Check out one of Travis' TikTok videos. 
@randy.travis

#duet with @countryallamerican you're all so kind on here! Thanks for the continued love! #countrymusic #randytravis

♬ Randy Travis Forever and Ever Amen – 💜 💜
Fan's Rendition of "Deeper Than The Holler" Gets Approval From Icon 
Some social media users do vocalize on the app. One country music fan posted a short clip of themselves singing Randy Travis' hit "Deeper Than The Holler." But they weren't just singing. They were also mixing some kind of drink while they were belting out the inspiring song. 
@randy.travis

#duet with @alexandrakaymusic that looks like a tasty drink! Thanks for singin' along! #deeperthantheholler #randytravis #countrymusic

♬ original sound – Alexandra Kay
Somehow the country music legend saw Alexandra Kay's (@alexandrakaymusic) cover of his hit song. And he gave the video his approval – in the form of a 'love' react. He also reshared the video on his own TikTok. 
And it made her day! Check out the screengrab Travis shared with his Instagram followers. 
His TikTok Hits Massive Goal 
Randy Travis may be a little… older… than the target TikTok audience. But he's still got millions of fans. And a lot of them follow him on TikTok. 
He recently hit the 1 million followers mark. He also has over 4 million 'likes.' Follow his TikTok here. 
Do you have a TikTok account? Hit us up with your username in the comments down below. Country Music Alley doesn't have one, but our sister site TV Shows Ace does. Give us a follow here. 
We're also on Facebook and Twitter.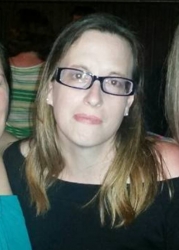 Latest posts by Jennifer Havener
(see all)