Kelsea Ballerini recently replaced Kelly Clarkson on The Voice. Don't worry – it's not what you think. Kelly isn't leaving the show. She only asked her good friend to cover for her since she was feeling under the weather. Country Music Alley revealed why Kelsea was sitting in Kelly's seat during the Battle Rounds.
Kelly confirmed that she wasn't feeling well. So, she asked Kelsea last-minute to take over for her during the next few weeks. The "Hole in the Bottle" singer was happy to join the show. She felt comfortable and enjoyed her time on the show.
During her appearance on The Kelly Clarkson Show, Kelsea joked that she had to keep the rivalry between Kelly and Blake alive.
Are Kelly Clarkson and Blake Shelton feuding?
Kelly Clarkson and Blake Shelton's camaraderie on The Voice is all in good fun. Kelsea Ballerini made sure to keep that alive even while Kelly was gone. She filled in for Kelly during the Battle Rounds on The Voice. On her latest appearance on The Kelly Clarkson Show, Kelsea revealed to Kelly that she wanted to keep the friendly feud between her and Blake alive and well.
"The one thing you asked me was to keep the rivalry with Blake [Shelton] and so I really took that to heart," Kelsea said with a smile on her face. "The talents really great, the choices were really hard but we talked about it and Blake probably hates me."
"Oh my God, I was so excited about the dad thing, I can't even tell you," Kelly responded. "I was like, 'oh my God, she's my favorite.'"
The talk show host asked the singer if her fellow coaches – Blake, John Legend, and Nick Jonas – talked poorly behind her back. Kelsea admitted that they love her but joked that she was probably on vacation rather than sick.
"Their biggest thing was that they refused to admit that you didn't feel good, they were like she's on a beach, she needed a break," Kelsea explained. "She has like eighteen jobs. She wanted a tan, she's gone. I was like I'm sure she'd rather be doing that than being sick but other than that they love you. They really love you, they didn't talk any crap at all."
Kelly joked that Blake probably came up with that idea. Check out the full interview between Kelsea and Kelly in the video below.
Why Kelsea Ballerini filled in for Kelly on The Voice
Kelly Clarkson revealed during the interview that she "was in hell with a sinus infection." At first, she assumed she had come down with something. However, she didn't have a cold or even coronavirus. Since Kelly wasn't feeling so well, she didn't want to risk her health.
So, she decided to text the "Homecoming Queen" singer. Kelsea previously served as a coach for the contestants in Season 15. She was also Kelly's celebrity mentor during Season 16. Kelsea already knows her stuff when it comes to the show.
Thank you so much @KelseaBallerini for sitting in for me while I was feeling under the weather! I know my team is in great hands with you!! Y'all aren't going to want to miss this!! The battles start next week on @NBCTheVoice! #TeamKelly #TheVoice pic.twitter.com/qA7qSOpk5y

— Kelly Clarkson (@kellyclarkson) March 23, 2021
The Voice airs Monday nights at 8 p.m. ET on NBC.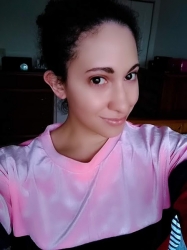 Latest posts by Chanel Adams
(see all)