Kelly Clarkson has covered many songs on "Kellyoke." On The Kelly Clarkson Show, she performs covers of fan-requested songs. She makes headlines for her performances because she can sing anything under the sun. Previously, Kelly sang a rendition of "3AM" by Matchbox Twenty.
The singer-songwriter will continue to cover a song on the daily talk show. However, there is one song that she refuses to cover. That's because Kelly is afraid to perform it. She made the shocking revelation during Monday's episode of The Voice. The singer made her return to the singing competition after her brief absence on the show.
Kelly Clarkson is afraid to cover "Despacito"
During the episode, Kelly Clarkson told her team's celebrity advisor, Luis Fonsi, that his hit song "Despacito" is the one track she's afraid to perform.
"I just realized something: you have the one song in history that I'm afraid to cover," Kelly admitted.
"It's a lot of lyrics!" Luis agreed.
"I have practiced so hard, because I love singing in Spanish and different languages, and it is like the biggest song of all time," Kelly explained, "But you're like, 'You know what? I'm gonna leave that alone!'"
"Despacito" is Louis Fonsi's track with Daddy Yankee. However, it was the remix featuring Justin Bieber that made it even more popular. According to Entertainment Tonight, it was the song of 2017. It broke Billboard and YouTube charts, won several awards, and topped the charts in 47 countries. It's easy to see why Kelly would be intimidated by that song.
Kelly has since become a cover queen thanks to her "Kellyoke" performances. That doesn't mean she's stopped performing original music. Kelly has recently channeled her heartbreak into new songs. In an interview with ET Online, the 38-year-old said she's written 60 songs since she filed for divorce from estranged husband Brandon Blackstock in June 2020.
American Idol alum has career doubts
Kelly Clarkson was the show's first American Idol winner. Yet, there are times when she has to pinch herself because she's unsure of the success within her career. She looked back on her during with guest Andy Cohen on Friday's episode of The Kelly Clarkson Show. The Bravo head honcho asked Kelly if she ever expected her career to turn into what it became after her Idol win, she assumed that she would be "the most famous cocktail waitress in Texas."
She described her experience on the competition show, calling the experience "so pure and raw."
"Nobody knew, not even the people doing the show knew if it would work or not in America," Kelly said.
Since then, she has become one of the most successful American Idol contestants. Kelly has landed two lucrative television gigs thanks to her daytime show and The Voice. Her talk show won an Emmy because of its heart, charm, and epic cover performances.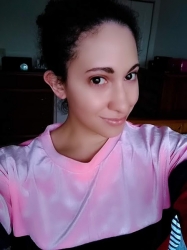 Latest posts by Chanel Adams
(see all)