Carrie Underwood has come a long way from American Idol. Not only is she a successful country singer, but she also has a successful fitness brand, Calia by Carrie. Her new album, My Savior, debuted at No. 1 on the country charts. As Country Music Alley previously reported, she is estimated to be worth $140 million.
The singer owns a 300-acre farmhouse mansion in Tennessee. She is one of the first A-list country artists to own an expansive property. The "Soft and Tenderly" singer has shared many photos from her home via Instagram. Read on for the details of her rich and expansive home, which suits her personality.
Her Tennessee home has plenty of land to roam around
According to Country Fancast, Carrie Underwood lives in Franklin, Tennessee with her husband, Mike Fisher, and their two sons, Isaiah and Jacob. Franklin is just half an hour away from Nashville, which means that she can easily work in Music City. Carrie and her husband owned that land for several years, but construction on it completed three years ago.
The sprawling estate comes with plenty of land. This gives Carrie plenty of space for animals and plants like most country artists have. She previously revealed her desire to raise horses on the property, but it's unclear whether she's made those plans happen. The "Hallelujah" singer did reveal that her husband gave her a cow for Christmas, which she wanted because it's her favorite animal.
The farmhouse mansion and its surrounding landscape make it the perfect ranch. It's clear that the singer has come a long way since her humble beginnings on American Idol. At the time, she was just an aspiring singer from Oklahoma. In 2021, she quickly became one of the most successful country artists in the world and has cemented her success with her career longevity.
Carrie Underwood now has a forever home
The farmhouse mansion is complete. Her forever home features a huge walk-in closet with a washer and dryer, a porch swing, rocking chairs, and a wood-burning fireplace. Ever since Carrie Underwood and Mike Fisher moved in, they've been set on keeping their property exclusive and private. While they gave Oprah a tour, there are new photos of the inside of the home and just a few outdoor photos.
This beautiful estate also provides plenty of space for the couple to raise their two sons. They can never get bored at this estate. Throughout much of her career, Carrie has experimented with country, gospel, and even Latin music. Now, the singer is set on expanding her music career and empire with even more exciting things to come.
Stay tuned to Country Music Alley for more news on Carrie Underwood.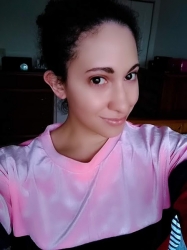 Latest posts by Chanel Adams
(see all)