Kelsea Ballerini collaborated with Kenny Chesney for her new single "Half of My Hometown." Both of the singers have a connection to Knoxville, Tennessee. Ballerini thanked her blessings when she got to work with the country singer, as he doesn't work with just anyone. When Chesney first heard the song, he knew he had to be on it.
In a recent episode of Taste of Country Nights, Ballerini shared the story of how she got to collaborate with the country superstar. The song's title came to her mind when she remembered receiving a text from Kenny Chesney himself. He saw her performance at the Playstation Theater in New York's Time Square and told her, "I'm so proud of you, hometown girl." Ballerini was beside herself and the rest is songwriting history.
The story behind "Half of My Hometown"
Years later, Kelsea Ballerini found herself writing "Half of My Hometown." She wrote the song alongside the same people that Kenny Chesney worked with in the past, such as Jimmy Robbins, Nicolle Galyon, Ross Copperman, and Shane McAnally. It was during the early morning hours when they came up with the lyrics.
"We finished writing the lyrics at 2 AM, and I thought Kenny (her 'hometown hero') would be a perfect rendition," she recalled, according to CMT.
Thankfully, Ballerini still had Chesney's phone number. She texted him and thought, "what's the worst that could happen?" He responded the very next day. Chesney was impressed when he first heard the demo.
"I love this song. It made me emotional listening to it," Ballerini remembered Chesney telling her. "Let me figure out my plans because I want to do [the collaboration] and do it right."
A few months passed, and the country artists finally joined forces in the recording studio. Ballerini made sure to wear her Knoxville T-shirt that very day. She even Face-Timed her dad since he also lives in Knoxville. When he received a Face-Time from Ballerini, she said that "he couldn't keep it cool."
Listen to Kelsea Ballerini and Kenny Chesney's collaboration
Kelsea Ballerini's collaboration with Kenny Chesney ran smoothly. "Half of My Hometown" shows the two longing for their old stomping grounds that raised them. This is the fourth single from Kelsea and is different from her previous hits. While it still has the same sense of nostalgia as "Homecoming Queen?," it's not as playful as "Hole in the Bottle."
Unlike the two other tracks, "Half of My Hometown" is a bit more personal. This melancholy tune foreshadows the singer returning home. Country fans who find themselves stuck at a crossroads or in the place where they grew up will relate to this song. However, they may find themselves wanting more of Chesney on the song.
What are your thoughts on Kelsea Ballerini and Kenny Chesney's collab? Sound off below in the comments.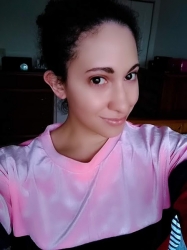 Latest posts by Chanel Adams
(see all)