Luke Bryan opened up about the unusual gift he gave Katy Berry's baby. During his latest interview with Jimmy Kimmel, the country singer joked that it "will never see the light of day." He joked that the pop star probably has it "under lock and key." He has doubts that he will give the gift to her daughter Daisy Dove Bloom.
The "Down to One" singer appeared during the Wednesday, April 7 episode of Jimmy Kimmel Live! He recounted the time when he gave his American Idol co-star a Daisy BB gun. It's an odd gift for a little baby to own.
Luke Bryan shares his gift-giving regret
At the time, Luke Bryan felt it was the right gift to give his fellow American Idol judge.
"It just seemed to be the right gift," he said.
The Georgia native doesn't expect Katy Perry or her fiance, Orlando Bloom, to allow their 8-month-old daughter to play with the toy, even as she gets older. "No, that'll never see the light of day," Bryan continued. "Maybe under lock and key."
In August 2020, Perry and Bloom welcomed their first daughter together. Back in a February episode of Jimmy Kimmel Live!, she confirmed what she received from Bryan and fellow judge Lionel Richie.
"Lionel and Luke gave very Lionel and Luke gifts," she said. "Lionel gave her a nice robe and then a bottle of champagne for mom and dad, and then Luke gave her a pink tractor and a Daisy BB gun. Look, us judges, we stay true to who we are."
Bryan and Lionel weren't the only celebrities who sent presents. Beyonce gave Perry a floral arrangement, and Taylor Swift made her an embroidered blanket. During the interview, Perry called the "Willow" singer "very sweet." There's an inscription of her daughter's name inside the blanket.
American Idol judge talks about his gruesome injury
It was not an April Fool's joke. Luke Bryan injured his hand in a fishing accident. He recalled the horrific incident during his interview with Jimmy Kimmel. The "One Margarita" star explained how the day of fishing turned into a day of disaster.
The country superstar has his own lakefront property outside of Nashville. Bryan explained that he stocked the area with bass and trout for the bass to eat. He "accidentally caught a trout." When he tried to remove the hook from the trout, the fish started to fight the singer.
Bryan said he tried to throw it back "and just, the trout kicked, slipped, and the hook went through my hand … I'm like, 'We got a problem, Russ.'" He got two barbed hooks embedded in his hand, including "one to the bone." The other was visibly sticking through the fleshy part, between the first finger and thumb.
The country star shared the gruesome encounter on social. Bryan and guitar tech and friend, Russ, called for medical attention for his hand. Also, in the interview, Bryan talks about his mother LeClaire's Instagram fame. In the meantime, the singer is gearing up for the deluxe version of his 2020 album, Born Here Live Here Die Here, on Friday, April 9.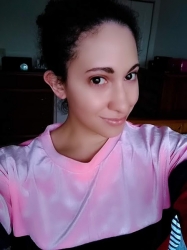 Latest posts by Chanel Adams
(see all)