Taylor Swift meticulously went through her lyrics on every Fearless track. She wanted to see if she could "improve" anything on the re-record. On Friday, April 9, Fearless (Taylor's Version) dropped everywhere. Fans are listening to the same songs from 13 years ago, including the six never-before-heard tracks.
Of course, they're also looking for clues in the lyrics. They want to know who Swift was singing about during those times. The 31-year-old spoke to People about the updated version of her album. She admitted that she "wanted to stay very loyal" to the "initial melodies" but she also wanted to see what she could change.
Taylor Swift went "line by line" on every Fearless track
In an exclusive interview with People (the TV Show), Taylor Swift said she wanted her re-released version of Fearless to stay true to the original. She talked about the creation process and how she made sure Taylor's Version had the same essence that the 2008 record did. It was important for the singer to stay true to the album's original story and to still have that same nostalgia.
"In terms of production, I really wanted to stay very loyal to the initial melodies that I had thought of for these songs," Swift told People. "And so we really did go in and try to create a 'the same but better' version. We kept all the same parts that I initially dreamed up for these songs. But if there was any way that we could improve upon the sonic quality, we did."
It was the night things changed. Fearless (Taylor's Version) is out now: https://t.co/Sw5JzYR4cS pic.twitter.com/SoJRNdPfho

— Taylor Swift (@taylorswift13) April 9, 2021
Swift and her team used their knowledge they acquired "over decades of playing this music and applied it to that." Of course, the singer-songwriter went "line by line" to each of the songs and looked for areas of improvement. If Swift felt she could "improve" the song, she would. However, she wanted this album to stay true to the original.
Singer excited about the release of Fearless (Taylor's Version)
On Friday, Taylor Swift released the first of her six re-recorded albums with her previous label Big Machine Group. Fearless (Taylor's Version) features six never-before-released tracks that Swift wrote during that time. But they were scrapped from the original album.
Just days prior to the album's release, Swift released the snippets of her five tracks via several media outlets. She also had her fans guess who's featured on the songs. She previously released the "From the Vault" tracks "You All Over Me" (featuring Maren Morris) and "Mr. Perfectly Fine."
This comes amid Swift's ongoing battle with Scooter Braun, who gained ownership of her entire music catalogue. Last year, he purchased Swift's music in a $330 million deal with Big Machine Label Group. Then, he sold her masters to a company named Shamrock Holdings for $300 million.
Swift has since left Big Machine Label Group. She signed with Republic Records and Universal Music Group. In the agreement, she owned the rights to her music from 2019 forward. She has since released Lover, followed by her two surprise pandemic albums, folklore and evermore in 2020.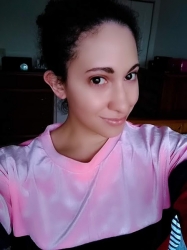 Latest posts by Chanel Adams
(see all)